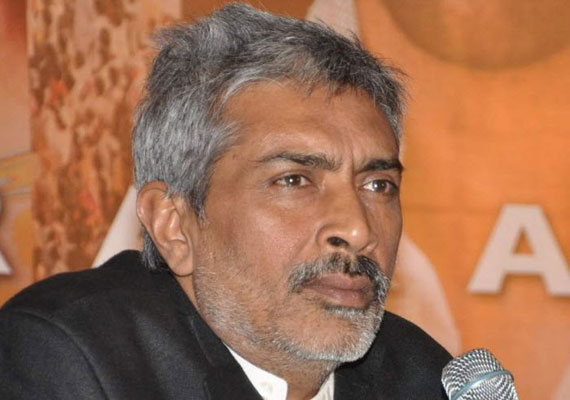 Mumbai, Sep 11: Filmmaker Prakash Jha, who is set to come out with yet another high-voltage political drama 'Satyagrah', says the middle class people all over the world are distressed over the prevailing system.
Reportedly, 'Satyagrah' is inspired by anti-graft crusader Anna Hazare's high-decibel movement last year.
It is learnt that the film will revolve around peaceful mass protest against corruption.
"Today it seems that the middle class all over the world is in anguish with the system and is gearing up to almost re-negotiate democracy.
This is where our history is going to be settled. It's such an important juncture in world history," Jha told PTI here.
Bollywood star Kareena Kapoor, who plays the role of an actor in 'Heroine' which releases next week, will don the mantle of a seasoned journalist in 'Satyagrah', her first film with Jha.
In 'Satyagrah', Kareena will be playing the role of a political journalist modelled on celebrity CNN correspondent Christiane Amanpour.
The American journalist is known for her coverage of the Iran-Iraq War, Persian Gulf War, Bosnian war and has also reported from other conflict zones.
She has interviewed top political figures like Tony Blair and Pervez Musharraf.  
'Satyagrah', which will hit the theatres late next year, also stars
Amitabh Bachchan
, Manoj Bajpayee, Ajay Devgn, Arjun Rampal, among others.
Kareena will be paired opposite Devgn for the second time after Vishal Bharadwaj's critically acclaimed 'Omkara'.