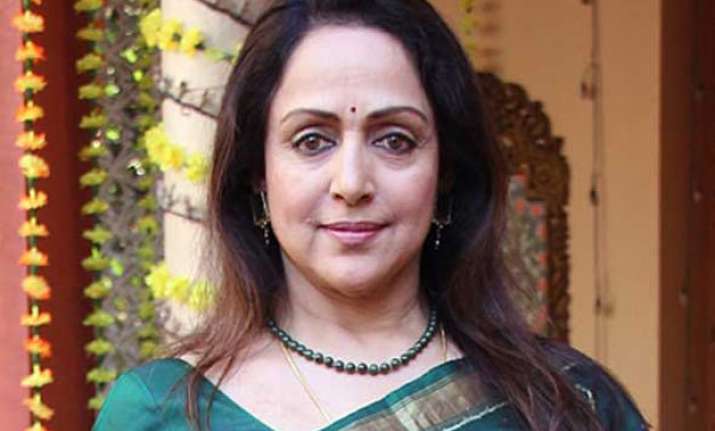 Bollywood actress-turned-politician Hema Malini hits the news again, but this time it is for a good reason.
The veteran actress has been conferred with a Lifetime Achievement Award for Art and Cinema by the Bank of Baroda on the occasion of its 108th Foundation Day on July 20.
The news was announced by Hema Malini on the social networking site as she tweeted, "On the happy occasion of their 108th Foundation Day, Bank of Baroda bestowed on me the Lifetime Achievement Award for Art & Cinema."
While the actress is quite happy for getting the honour, she won't be able to receive the award herself as is she is still recovering from the injuries she got in a road accident last month in Rajasthan.
Her daughter, Eash Deol received the award on behalf of the veteran actress.
Hema tweeted, "Again, Esha received the Award on my behalf at the function which took place yday – 20th July. Three other luminaries also recd awards."