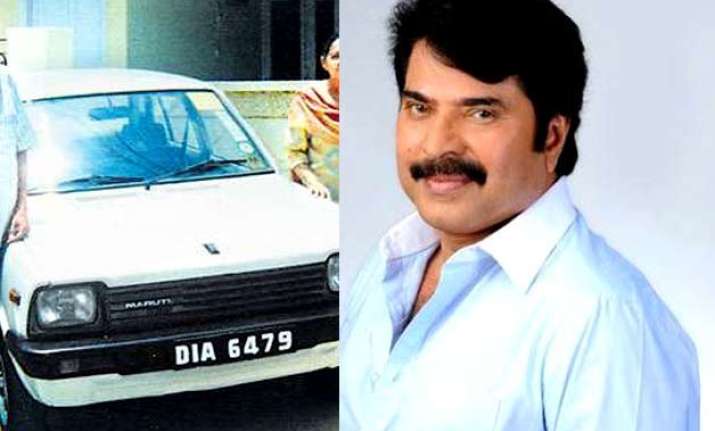 New Delhi: Some time before it was reported about the sad plight of India's first Maruti 800 lying unused in Delhi's lane.
The first invention of the so-called everybody's car was owned by one Harpal Singh of Delhi. Its keys were handed over to him by the then Prime Minister Indira Gandhi on December 14, 1983.
Recently, Malayalam superstar Mammootty has expressed his desire to buy this souvenir which is lying unused for over a year now.
Mammootty is known to be an avid car lover and owns a Jaguar, Toyota Land Cruiser, BMWs and other fancy cars. In fact, Mammootty's first car was also a Maruti. Of the 369 cars Mammootty possesses, three are Maruti products.
On Monday, Prasad Prabhakar, a film director and a friend of Mammootty, was quoted by HT saying: "After reading the reports about the car's condition Mammootty told me that he was interested in buying the car.  He was saddened to see that the car was rusting away and wanted to buy it from the family which went on to start a vehicle revolution for the common man in the country."
"Mammootty told us that he still remembers the day the car was handed over to Harpal Singh. This vehicle had become the superstar then," Prabhakar said.
Mammootty is infact the first celebrity who came forward to buy this car. However, the family of Harpal Singh is not interested in giving the car to an individual and their preference is that its maker may restore it.
"The Maruti officials said they would want to take the car and keep it in a museum owned by Suzuki in Japan or keep it at the Maruti's corporate office in Vasant Kunj or at their factory in Manesar in Gurgaon," said Harpal Singh's elder son-in-law Tejinder Ahluwalia, 65 as quoted by Hindustan Times.
The owner Harpal Singh passed away in 2010 and the car is dying a slow death outside his Green Park residence in Delhi since then.