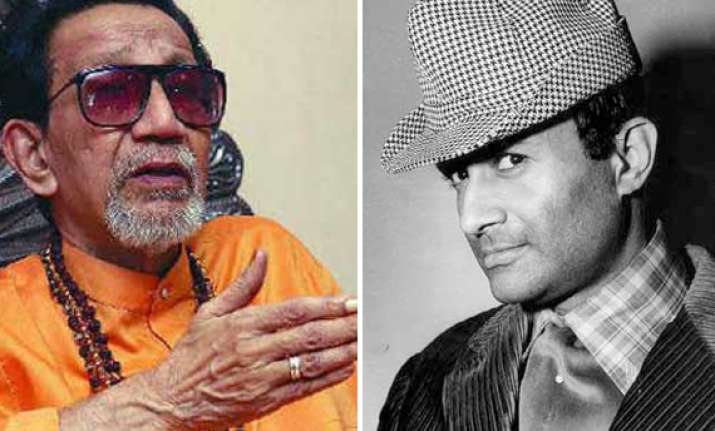 Mumbai, Dec 5: "Suddenly, my friend has gone away. I feel like meeting and talking to him. But he has left us from far away London, this is really painful," wrties Bal Thackeray in a rare, signed editorial in his party mouthpiece Saamna.

"On my behalf, on behalf of Uddhav Thackeray, and innumerable Shiv Sainiks, I offer my condolences," Thackeray said, praying that the Almighty (Dev) grant peace to his beloved Dev.

Thackeray recalled his friendship with Dev since 1945 in Mumbai.

There was the renowned Central Cinema in Girgaum, south Mumbai and Thackeray worked as a press layout artist in the Famous Studios at Mahalaxmi.

It was established by Baburao Pai after the collapse of Prabhat Movies Co.

"After he completed his day's shooting, we would meet and often walk down to the nearby Charni Road station. He would get into the first class compartment while I would enter the third class coach since I was a pass-holder," Thackeray reminisced.

In this way, the duo went "their respective ways" - till the end, Thackeray said, referring to Dev Anand's career in filmdom,  and his own in journalism and politics.

"He always walked and talked fast, everything about him was fast, without commas or full stops. His heart was clean, such was my friend," Thackeray said.

"The Love Bird has gone..." is how Thackeray summed up Dev Anand's death.