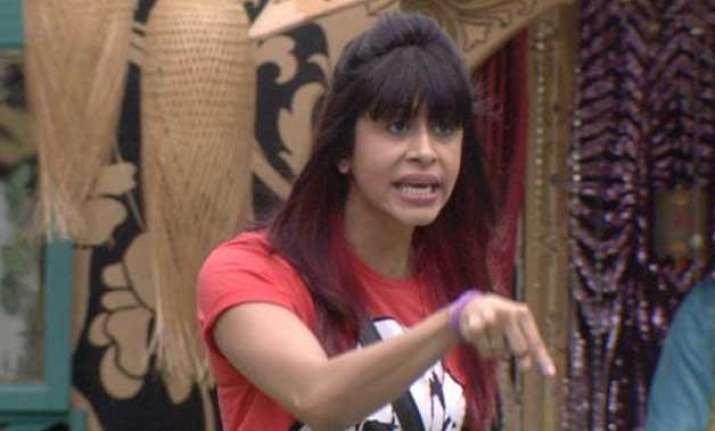 New Delhi: 'Bigg Boss 9' is coming with more and more shocks with every episode.
Recently, the show makers surprised the audience and the contestants with a double elimination following which Suyyash Rai and Nora Fatehi were eliminated.
Before the audience could overcome this shock, there came another twist – Kishwar Merchant left Bigg Boss 9.
Although, she had left with a whopping amount of Rs. 15 lakhs, but still this was complete unexpected for the audience as Kishwar was one of the strong contestants on Bigg Boss 9.
But this recent buzz is leaving everyone dumbstruck according to which Kishwar Merchant was forced to leave the reality show.
Shocked?
It's true. Kishwar herself has termed her elimination as an "unfair task" and "forceful". 
It happened during the 'road to finale task' where she was in a neck-to-neck battle with Prince Narula. However she gave it up in the last minute when Bigg boss offered that anyone of them can take the money and leave.
While talking about her leaving BB9, she said, "It was totally an unfair task. Either of us had to go home despite being the strong contenders. Of course, I got the money, but I would not have felt this bad had I been eliminated through a normal procedure".
"This was forceful. It was a very difficult decision for me to take", she further added.
She also stated, "We both were strong... But I know Prince has a huge fan following. So, if we had gone to the finale, his winning probability was five percent more than me".
Well, this is indeed a very unexpected revelation about reality show Bigg Boss 9.