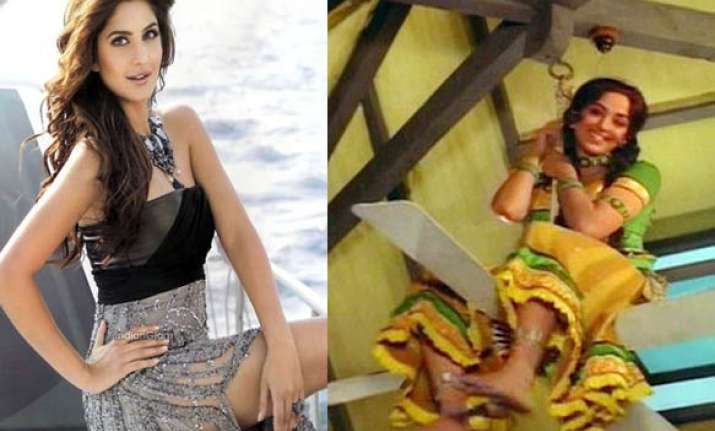 Bollywood star Katrina Kaif wants some knife-throwing teaps from BJP MP Hema Malini  for the Seeta Aur Geeta remake.  
For those who have not seen the original film, suffice it to say that Hema plays a tomboyish gypsy street performer  in the film throwing knives and climbing  atop a ceiling fan.
To get under the skin of her character in Dibakar Banerjee's remake, Kat wants to get tips from Hema Malini on the techniques of hurling knives at her co-stars.
Says Katrina, "Hemaji seems to have so much fun playing Geeta! I want to do all the daring stuff she did, including climbing the ceiling-fan in the police station. But what I'm especially fascinated by are the knives."
And what's Hema's reponse? "Sure, why not? I think Katrina would make a wonderful Geeta in Seeta Aur Geeta. But let me warn her it wasn't easy for me to do all the stunts and running around.
"To play Geeta I needed very high energy levels. As for the knife-throwing scenes they were made somewhat easy because I had played a knife-throwing gypsy girl in my very first Hindi film, Sapnon Ka Saudagar.  It was great fun and I'm sure Katrina would have fun doing the role."  
Since, Katrina intends to aim real knives at her partners for the street-side entertainment sequences, the hunt is on for real gypsies, who roam the streets in pairs, like Dharmendra and Hema Malini played in the original Seeta Aur Geeta.