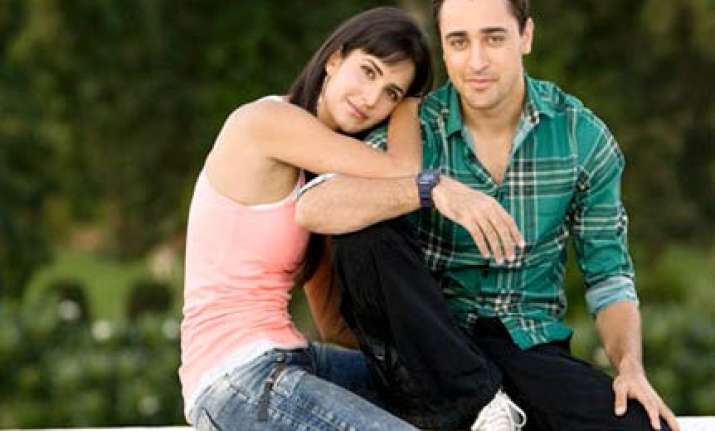 Following in the footsteps of his uncle Aamir Khan n seeking perfection in cinema, Imran Khan endured 16 slaps from co-star Katrina Kaif on the sets of Yash Raj's latest film, says  a media report. What seemed like a simple enough shot, the report says,  soon turned into a slap fest.  
 Kaif's character is supposed to slap Khan's in an emotional scene. However, Khan, ever on the lookout for innovation, suggested that they make the slap look real.
Considering the script called for a single slap, it should have been a simple enough take.  
Enter Khan, who insisted that his co-star slap him for real, instead of faking it, and that too not once, but 16 times. His logic? So that the director would have a variety of slaps to choose from.
"Left to me, I'd have done just one fake slap and moved on. But Imran insisted that I do it realistically, " recounts Katrina.   
She continues, "Imran even called his 'boy' to count the number of slaps. It had to be 16 tight slaps, no more and no less. I don't know why he wanted to be slapped that exact number of times." Naturally, after the sequence, Khan was seen massaging his face and jaw.
 Katrina says she isn't proud of the pain she has caused her co-star. But she's happy about how real the slap looks on screen."It's the most authentic screen-slap audiences will ever see, " Kaif promises.