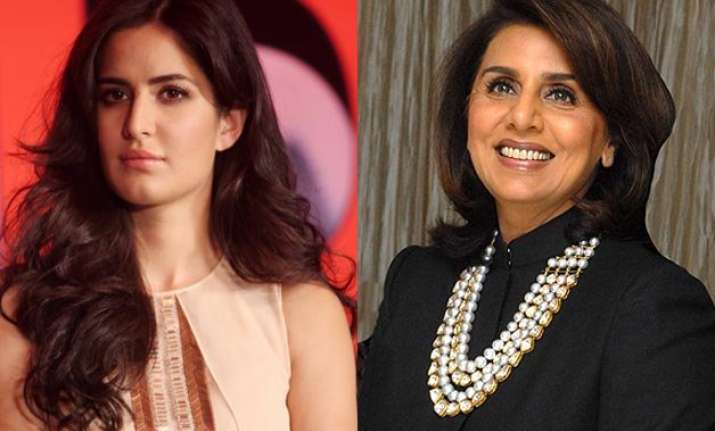 New Delhi: They are getting engaged. No, they got married secretly!
Rumours about Katrina Kaif and her boyfriend Ranbir Kapoor have always got cine buffs excited. But perhaps the couple is not the favourite among the Kapoor family.
Recently, Ranbir Kapoor's mother, actress Neetu Kapoor, shared a photo on her Instagram account. It had Ranbir Kapoor, Babita, and Tashu Kaushik. Katrina Kaif also featured in that picture but you wouldn't see her. Because she was cropped out of it!
Katrina Kaif was asked for her reaction to this and she told a leading daily, "I was on a reality show recently with Shahid (Kapoor) and Saif and in a few pictures, Saif was cropped out. I don't think anyone does this intentionally. I don't surround myself with such gossip… The Kapoors are an amazing family. Everyone I've met is beautiful, intelligent, well-read and an amazing artiste."
Not only did she defend Neetu Kapoor but also her relationship with Ranbir Kapoor affirming strongly that she isn't answerable to anyone. "I don't discuss where I live or with whom. But I can tell you that we're not engaged and no date has been set for the marriage yet. I'll not lie about this, ever. When it happens, the world will know."
All we can do is hope that everything is fine between Katrina Kaif and Neetu Kapoor otherwise poor Ranbir Kapoor would be stuck in the crossfire between these two would-be saas and bahu.