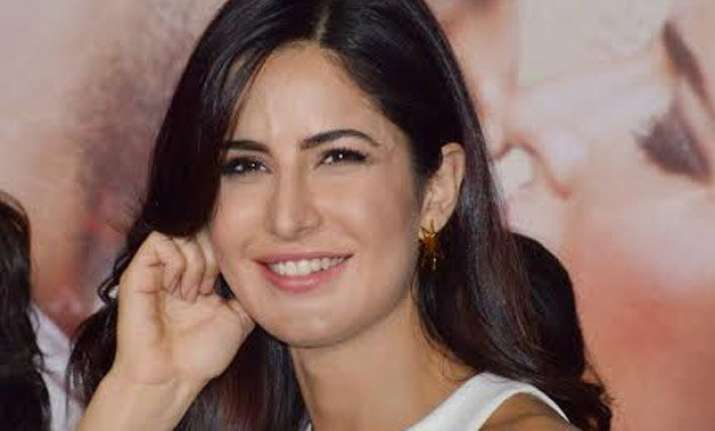 New Delhi: Bollywood actress Katrina Kaif has been making to the headlines these days. But apart from her professional life, it's also her personal life that is creating a lot of buzz especially her relationship with actor Ranbir Kapoor.
Recently, her Christmas celebration with Ranbir Kapoor and his family grabbed eyeballs. Later, her kissing picture with Ranbir on New Year's eve went viral.
Katrina and Ranbir were spotted embracing each other and kissing and this picture has been doing the rounds of social media.
Katrina, who is busy promoting her forthcoming movie 'Fitoor', recently got quizzed about the romantic kiss during the trailer launch of the movie. Since the actress is seen sharing a similar kiss with Aditya Roy Kapur in the poster of Fitoor, a journalist asked Kat if she copied this 'Fitoor' pose with Ranbir too.
To this the 'Phantom' actress got excited to see the pic and said "Where is this picture? Show me na." When pointed out that it was out there in newspapers and websites, Katrina exclaimed, "Oh! It is in newspapers." On being prodded further about the picture where she is seen embracing Ranbir before locking lips with him, the actress reacted, "Embraced..It's always nice to be embraced."
Hearing this, Aditya then interrupted and said, "So, I was photoshopped. They put me out and Ranbir in," to which Katrina joked, "I will never cut you out of a picture."
This is not the first time that the couple's romantic moments were captured in the camera. Earlier, in 2013, Ranbir and Katrina were clicked holidaying in Ibiza, Spain. The picture had the actress in a bikini on a beach with her beau.
Katrina will soon be hitting the screen with Abhishek Kapoor's 'Fitoor' also starring Aditya Roy Kapur and Tabu, which is slated to hit theatres on February 12, 2016.