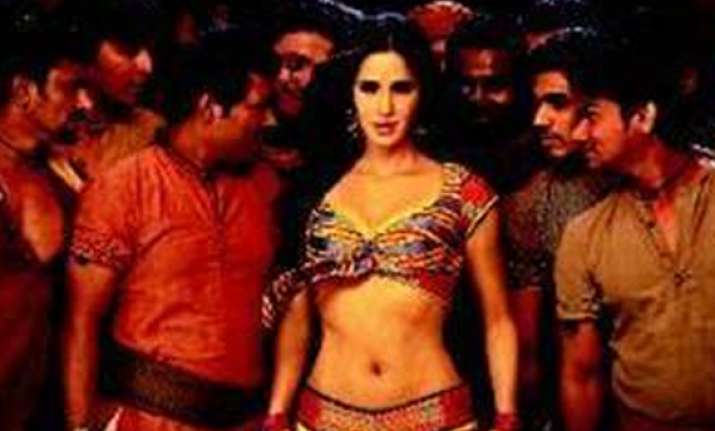 Bollywood star Katrina Kaif  has copied yesteryears' item girl Helen to the T while doing the Chikni Chameli act, reports Mumbai Mirror.

The item song Chikni Chameli  has been shot for  Karan Johar's Agneepath.The song,which has been picturised on Katrina Kaif, marks her debut in Dharma Productions.

There are striking similarities with Helens classic hit `Mungda which too has been shot in a similar atmosphere.

Katrina,who looks ravishing, has three costume changes in the song.


One of them- the yellow saree and the chequered choli - is exactly the same as what Helen wore for her track.

The melody is also reminiscent of a Marathi chartbuster Kombdi padali from Jatra which incidentally had the same music directors Ajay and Atul.

Another striking feature of the song is the energy Katrina brings to her dance movements.

It seems Sheila has primed her for the all-out desi jhatkas and she looks as though she is enjoying herself.

The promos of the song are all set to be aired from next week.