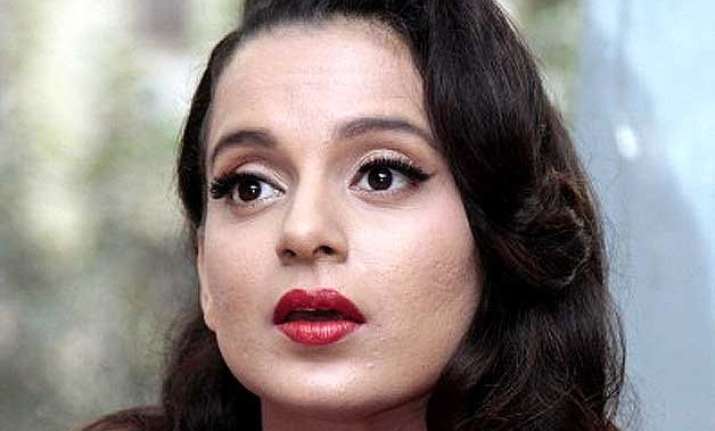 Kangana Ranaut quitting Bollywood?
New Delhi
: Kangana Ranaut is riding sky high with her '
Queen
' success. All the hard work, patience and talent have made the actress achieve something truly grand and impressive.
While the entire nation is hailing over her tremendous acting prowess, Kangana seems to have other dreams carved for herself.
The actress whose 'Tanu Weds Manu Returns' is garnering great anticipation by the audience is all set to dig into a different profession all together.
The lady has plans of delving into the world of direction. And in order to move ahead in the same field, Kangana Ranaut has even enrolled herself in a direction school.
Also, the kind of cinema Kangana has planned to make is far from the quintessential Bollywood. The lady has already directed a short film in California to give her dream a quick start.
"I'm certainly interested in pursuing a career as a film director. I'm clear I want to make movies and tell stories," said Kangana in her latest interview to a leading daily.
While the actress seems much passionate for her new career, we wonder what would happen to her steady pace in acting genre!
The actress has also confirmed to be joining the 'direction course' soon this April. And if everything goes by the plan, the Bollywood diva is quite adamant on making films to polish the 'director' in herself.
As she elaborated on her decision, the curly-haired beauty also stated "I would love to be a polished director... someone who knows filmmaking by the book. When I first went to film school, they said that they couldn't teach the art part of it, but they could teach the required skills. So I'm excited and looking forward to joining the course at the end of April, but I'm nervous too."
Well, here we wish that Kangana don't resist her Bollywood on screen performances!