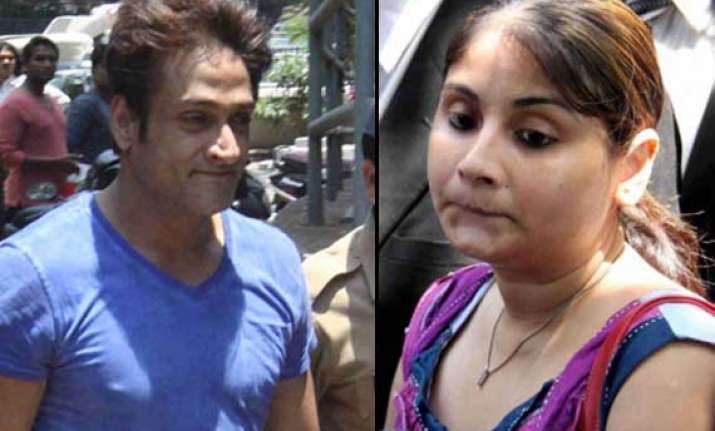 New Delhi: Days after her husband Inder Kumar was arrested for sexually abusing a 23-year model in pursuit to provide her a role in Bollywood, Pallavi has come in aggressive mode to defend him saying that 'any man would do so'.
Yes, indeed, Pallavi, who is second wife of actor Inder, has given some shocking remarks which would degrade womanhood.
Pallavi in an interview to a leading daily said, "I agree my husband slipped. Any man would, no one is a saint here. There are many in the industry who do this. Some affairs come out some don't. It's his bad luck that someone wants to destroy him."
Inder Kumar is currently in police custody till April 30th in Lonavla station, Mumbai while the victim, who alleged to be raped thrice by the actor, is under sent for medical test in Lonavala hospital.
Inder's wife rubbishes the charges levied on her husband by the victim and thrashes her saying, "She claims that she was raped on the 23rd and 24th. If someone is captive and getting raped. That person won't move in and out of the apartment, go out and get alcohol. Have a party and order food from outside."
Recalling the event when Inder was taken to the police, she added that the model was seen doing so on 24th too. Then she came running to my mother's place that Inder has cut his wrist! So I called the cops and they were taken to the police station. I didn't call the cops to press charges against Inder but that's not true. I called them to save Inders life. If the girl was raped earlier, why didn't she say so when the cops arrived?"
Pallavi's comments has embarked numerous questions though, lot would depend upon the medical examination which would decide the fate Inder.
Recently, the 'Masoom' actor posted couple of pics of his family who seems quite a happy one. Moreover, Inder is said to be quite close to Bollywood superstar
Salman Khan
with whom he has worked in flicks like Tumko Na Bhool Payenge, Kahin Pyaar Na Ho Jaaye, Wanted.
Well, we can just say may justice prevail.