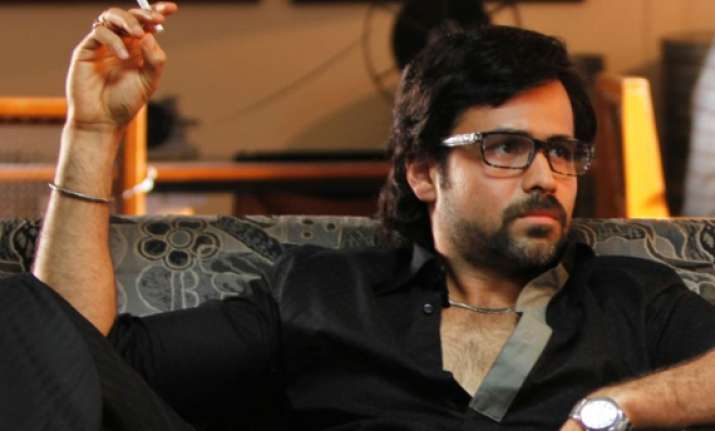 Mumbai, Dec 1: Emraan Hashmi, who has earned the tag of Bollywood's 'serial kisser' for his bold acts and casanova roles, says he has "contaminated" the tinsel town with his infamous lip locks.

"I have contaminated the film industry. If not I, then someone else would have done those bold acts. Cinema has to evolve. I was the face of something that was bold, that raised eyebrows. Some of the cultural dictators of the film industry said what he (Emraan) has done, this is not Bollywood, what kind of films are these...this is not our culture," Emraan told PTI in an interview.

"There was certain element of boldness...there is a different texture to my films. And as far as audience wants to see it then how can it be wrong and as long as there is market for this..Sexuality, boldness, vulgarity...it depends upon person to person and everyone has a different perception," he said.

Ask him if the 'serial kisser' tag has helped him or damaged his reputation, Emraan said, "I don't know if it is still helping me or damaging my career right now. Something is working...because my films are working. Eventually no one gives a damn about what someone writes or thinks about the onscreen image. As long as your products like 'Dirty Picture', 'Murder' are good no one really thinks of the image."

It was post Anurag Basu's film 'Murder' in 2004 that Emraan became know for his kisses.

The 32-year-old actor, who married his long time girl friend Parveen Shahani in 2006 and has a son named Ayaan, does not share details of his films with his wife.

"I do tell her about the films I do... but she doesn't go into the details about it otherwise she would never let me do it," Emraan chuckled.

Looking at the promos of his yet-to-be released film, 'The Dirty Picture', seems to be focusing on Tusshar Kapoor's kiss and Naseeruddin Shah's steamy moments with Vidya Balan with Emraan as a guy, who hates the voluptuous Silk, the character essayed by Vidya.

Emraan plays Abraham, a rebellious young director from 1980s.

The actor is all praise for his co-star Vidya, whose character is inspired by controversial South sex siren Vijayalaxmi, popularly known as Silk Smitha.

"Vidya has put on weight for the role. I doubt any other actress would do that. They (heroines) have to look glamorous throughout their career...for their films. She has chosen unconventional films and roles, she is doing great work," he said.