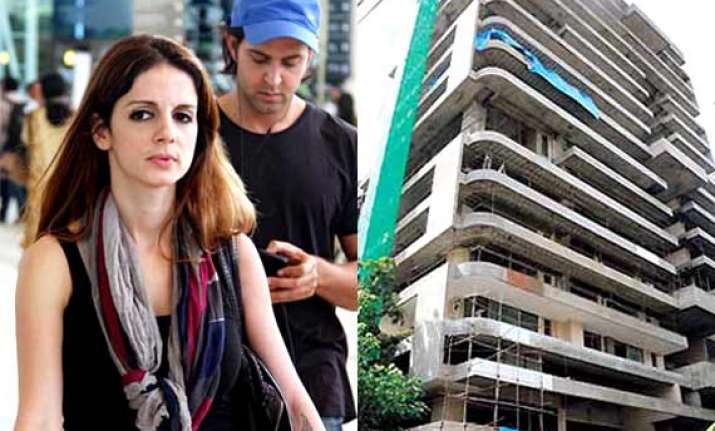 New Delhi: Termination of marital union between star couple Hrithik Roshan and Sussanne Roshan is going to be one of the most expensive one and undoubtedly the former is going to bear it all.
Rs 400 cr alimony, has finally settled on Rs 380 cr (ss per latest reports) by mutual consent. This has created a huge buzz but the matter of the fact remains, how the humongous sum will be paid.
However, the Roshans are one of the billionaire families and alimony amount would hardly affect their financial status. But this has made us figure out Hrithik's source of income and other assets which could be at stake.
So, here it is. Hrithik owns the royalty from music and videos from his flicks, which are still popular among his fans. The merchandise from the superhero flick Krrish and Krrish 3 are worth crores.
Hrithik owns a 4-floor flat in Lotus building in Andheri. Next in the list is a bungalow named Paras in Juhu which too is worth crores. 100 acres of land in Bangalore is one of the costliest assets Hrithik have.
Apart from that, Hrithik also generates income from multiple brand movies he works in and performances he gives at major events.
Hrithik also bought a villa in Singapore in the name of her wife while shooting Krrish so this anoints Sussanne as its legal owner.  
Apart from Hrithik's own sources of money, Sussanne may also own a chunk of Hrithik's maternal grandfather's property. Hrithik's nanaji owns a bungalow in Juhu, an office in Santacruz and a large farmhouse- all costing over Rs 1000 crore.
Moreover, Sussanne's father-in-law Rakesh Roshan possesses property of Rs 2500 cr along with film library of Rs 500 cr.
With so much of mind-boggling capital, Sussanne is going to be the richest divorcee in Bollywood.