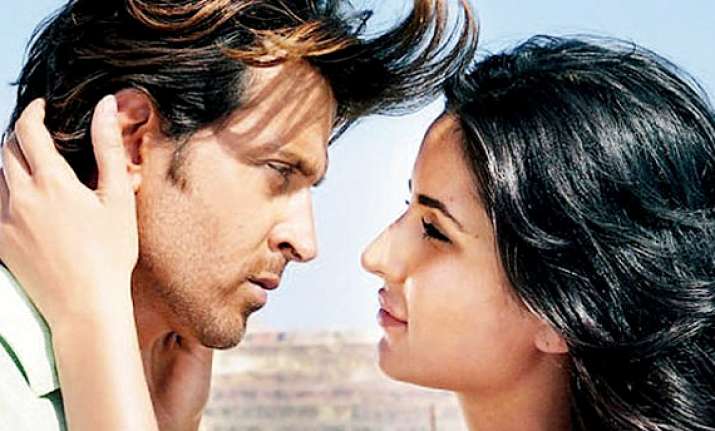 Mumbai: The latest to hit the headlines in Bollywood is the affair brewing between Hrithik Roshan and Katrina Kaif. So how true are these rumours, find out.
News of hot affairs is not rare in Bollywood. Every second day one hears of a link up and this time it is Hrithik Roshan and Katrina Kaif who are in the ring.
Seems like the rumour mills are working overtime to churn out a story about the Bang Bang co-stars. According to the grapevine, Hrithik and Katrina are in a relationship. So while Hrithik is finding solace in Katrina after his divorce from wife Sussane, Katrina on the other hand, turned to Hrithik following a few rough times with boyfriend
Ranbir Kapoor
.
But apparently, there is no truth to these rumours. Hrithik is still trying to cope with his divorce from wife Sussane and finds peace time with his kids.
Katrina is also giving her all to her relationship with Ranbir Kapoor. She is trying to make it work and the couple supposedly might even start living together soon in Ranbir's new three story flat.
But considering that the shoot of their film Bang Bang is still left quite a bit, the rumour mills are going to get enough fuel for at least a few more months.