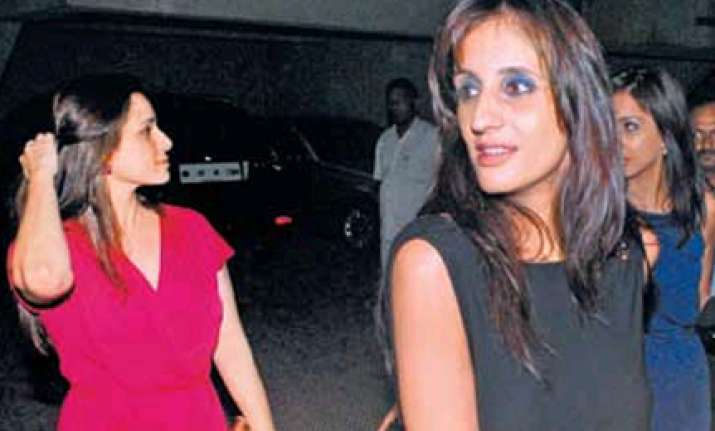 Mumbai police put a brake on Hrithik Roshan's late night part at his Juhu residence El Palazzo, as neighbours complained about the loud music emanating from his apartment. 
The party was stopped at 3 am.  Hrithik Roshan was up till 3 am Monday  morning and kept the entire 12th Road at JVPD, Juhu awake too.
Hrithik threw a party at his Juhu residence El Palazzo for some of his close friends from the industry. The party was brought to a halt, when the police knocked on the actor's door in the wee hours of the morning, following a complaint by an anonymous resident about the loud music coming from Hrithik's ninth-floor apartment.
Ramchandra Mane, duty officer, Juhu police station, said, "We received a call from a citizen at around 2.30 am, who said he was a resident of the same area.
He complained that he could not sleep as the music playing from Hrithik's house was too loud."
The police acted on the complaint immediately and rushed to El Palazzo within 30 minutes. "When we reached the house there was a DJ playing music. We warned the actor and he immediately turned off the music," said Mane.
However, Hrithik was not penalized for playing loud music post 10 pm (See box).  K Sawant, police inspector of Juhu police station, said, "Giving a warning was our duty. That's all we could do."
Actress Neelam, who attended the party said, "It's just a regular Sunday night party." However, she refused to comment on music being played post the 10 pm deadline.
Interestingly, the police warning did not put a stop to the celebrations. As soon as the cops left, the party started in full swing, albeit with a lower volume.
The Noise Pollution (Regulation and  Control) Rules, 2000 says, a person is not allowed to use loudspeakers or public address system after 10 pm, and if found violating the rule can be fined Rs 200. Peanuts