Follow us on Mumbai: Veteran actress and politician Hema Malini has been honoured for her 40 years contribution to the film industry by filmmaker Subhash Ghai's film institute Whistling Woods.
The 66-year-old BJP MP, who is recovering from her injuries she sustained in a recent road accident, could not attend the ceremony and her daughter Esha accepted the award on her behalf.
Malini thanked Ghai on twitter, writing, "Subhash Ghai and the Faculty of India's renowned Whistling Woods conferred on me a special award for my 40 year contribution to the film industry.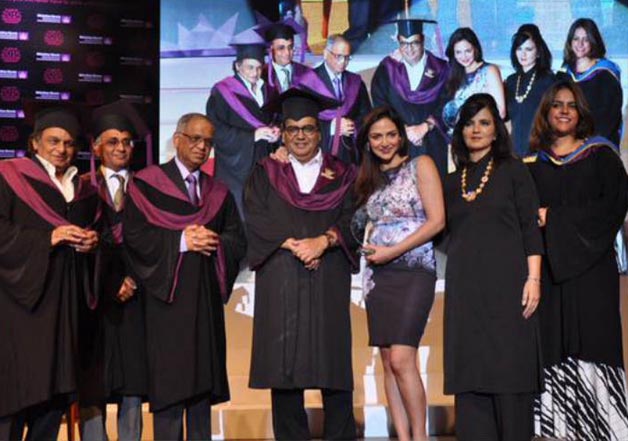 "Due to my inability to attend, Esha received the prestigious award on my behalf and also gave a wonderful speech on the occasion," the "Dream Girl" star tweeted.
Malini said she is honoured to receive the award and also praised the film institute.