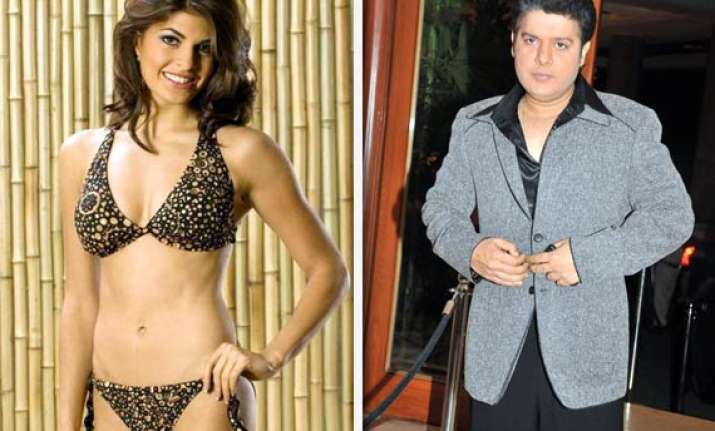 Mumbai, Dec 17: Bollywood director Sajid Khan has asked his  girlfriend Jacqueline Fernandez  to avoid wearing skimpier clothes in the film Housefull 2, says a Mumbai Mirror report.

Jacqueline's role in Housefull 2 requires her to wear short numbers and even bikini tops.

But the director Sajid  is having second thoughts about her wardrobe.

On the sets of the film, which is now on its final leg, Sajid has been asking his girlfriend to keep her clothes longer.

Sajid's intrusions into her styling is however,not going down too well with Jackie.

The report quotes a source as saying that Sajid Khan is unhappy with her short outfits in the film. He always wants her to be better covered, but  Fernandez would insist otherwise.

The report said, lovers Sajid and Jacqueline had discussions and arguments on this.The entire unit started talking about how Sajid doesn't like his girl showing too much skin.

When contacted,Sajid said,That's stupid and rubbish. However,Jacqueline did not deny the story.She simply said, No comments.