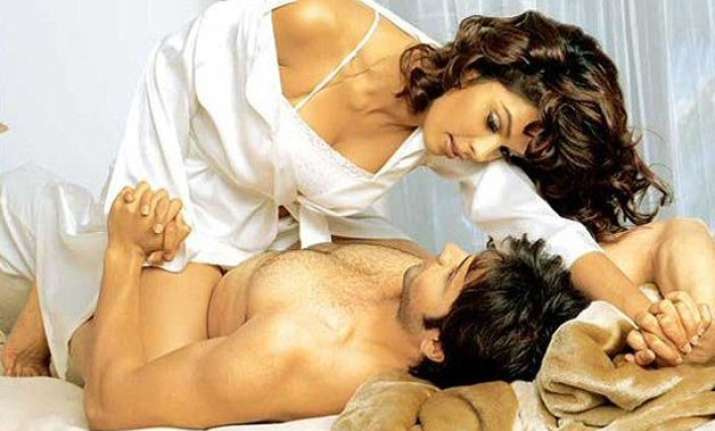 Emraan Hashmi fans celebrate #11YearsOfMurder on Twitter!
New Delhi: Emraan Hashmi
who is lovingly called the serial kisser of Bollywood has kind of broken the Internet with hordes of tweets on his film 'Murder', which has completed 11 years today.
Emraan Hashmi and Mallika Sherawat's erotic thriller 'Murder' did wonders for their career and established their name in Bollywood. The story that revolved around a sexy lonely wife, her workaholic husband and boyfriend created a sensation among the movie buffs.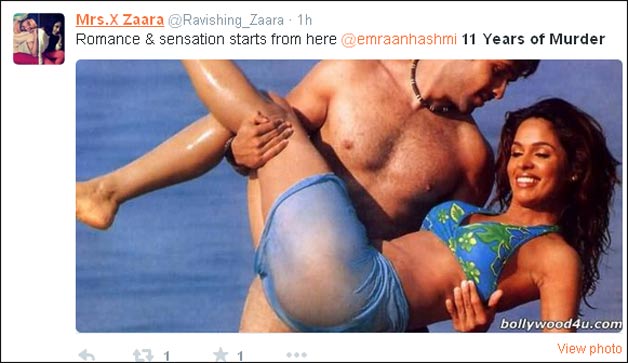 Al though 'Murder' got mixed reviews from the critics, but the film went on to become one of the blockbusters of the year 2004. 'Murder' had a record breaking opening with a whopping collection of Rs 580 million worldwide.
The film directed by Anurag Basu and produced by Mukesh Bhatt also starred Ashmit Patel in the lead role along with Mallika Sherawat and Emraan Hashmi.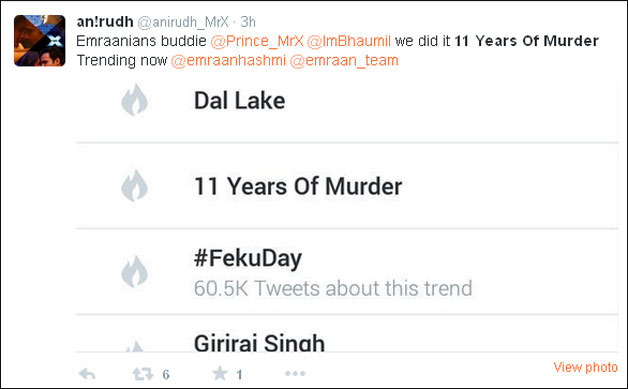 Now, that the film has completed 11 years. Emraan Hashmi's die-hard fans have flooded internet with loving messages for the actor, along with the stills of the film. Some are congratulating the actor and others are sharing the trivial facts about the movie.
Check them out here: