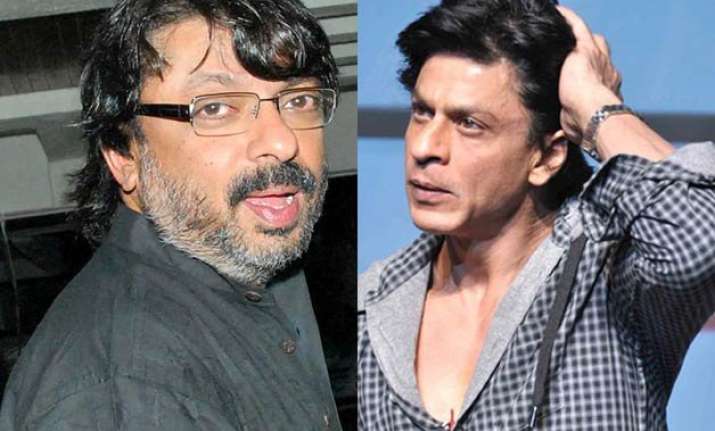 New Delhi: Superstar Shah Rukh Khan has wrapped up shooting for his upcoming movie 'Dilwale'. This Rohit Shetty directed flick pairs Shah Rukh with Kajol after five years, their last outing being Karan Johar's blockbuster movie My Name Is Khan.
This movie is special in more ways than one. Sadly, movie buffs will have to make a tough decision this Christmas. On one hand it's Dilwale, with its ensemble cast and of course Shah Rukh Khan whose stardom knows no substitute. And on the other hand it is Sanjay Leela Bhansali's magnum opus movie 'Bajirao Mastani' which has wooed viewers with its grandeur appeal.
The box office clash gets one to thinking that did Shah Rukh Khan orchestrate the plan to put Sanjay Leela Bhansali at his place. If you are wondering why he would have thought of it, the scars between the two run deep.
Sanjay had directed Shah Rukh in Devdas, but when his Saawariya was releasing along with Om Shaanti Om, he made some obscene remarks about Shah Rukh Khan. This really pissed Shah Rukh. Reports also suggested that Deepika Padukone insisted Shah Rukh to alter the release dates of Dilwale, to avoid clash at the box office.
Later, she retracted saying nothing like this happened. When Shah Rukh was asked about his opinions on the clash he told a leading daily, "We make 200 Hindi films a year and there are 54 to 56 Fridays a year, four films are bound to come on the same Friday. But having said that, I feel, the time that we are coming in is the Christmas weekend."
He also added, "There is enough business on that weekend for two films to co-exist and do well. Inshallah, both Dilwale and Bajirao Mastani will do very well."
Well, Shah Rukh might have referred that he is unaffected by the clash, but we wonder if he did it on purpose. Let's hope audiences love both the movies dearly.