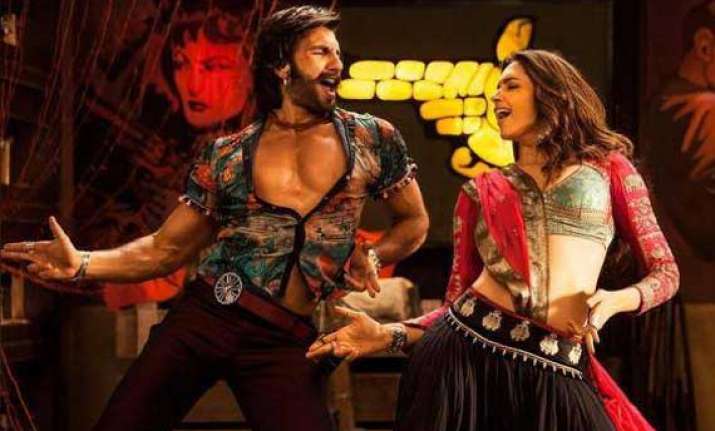 New Delhi: The earlier songs of Ram Leela were equipped with Garba dance, which didn't give the lead actors Deepika Padukone and Ranveer Singh much space to flaunt their naughtiness, so here is the new song from the flick that leaves them alone to go crazy.
The fourth track 'Ishqyaun Dhishqyaun' sung by Aditya Nararyan features the couple fighting and flirting with each other.
The song starts off with their minor conversation about how will their families accept their relationship and so Deepika answers it by pointing her gun towards him.
'Ishqyaun Dhishqyaun' track is full on a masti track with Deepika Padukone and Ranveer Singh who are sharing a crazy chemistry with some crazy steps.
With brilliant music, whacky lyrics and the mad chemistry between the lead couple, the song is an infectious combo, which is surely going to tease you to shake your legs.
Enjoy the track.