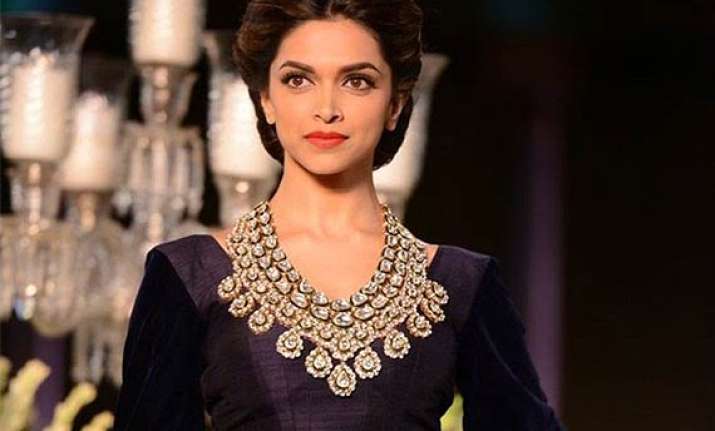 New Delhi, Sanjay Leela Bhansanli is quite outspoken about 'Bajirao Mastani' being his dream project. The movie has been making headlines ever since the director has talked about it.
After much wait, the director finalised the cast of his most ambitious movie. Now, as per the latest buzz, the lead actress of the film, Deepika Padukone has charged Rs 8 crore to act in the film. While we have seen Shah Rukh Khan, Salman Khan, Aamir Khan, Akshay Kumar, Hrithik Roshan and others getting such a hike, this will be an initial time that any heading lady has perceived such an outrageous amount.
Well, after back to back hits and grabbing the best actress awards this is what you can expect from Deepika.  With such a big amount, it is pretty much clear that Deepika is the new queen of Bollywood.
It seems Anushka Sharma, Katrina Kaif, Priyanka Chopra and others will have to bargain their signing fees to match the reigning queen of B-town
As the actress has raised her remuneration to Rs 8 crores for Sanjay Leela Bhansali's 'Bajirao Mastani', her contemporaries actresses have to start a adult game. Well, this could be big reason why Deepika Padukone has chosen Sanjay Leela Bhansali's 'Bajirao Mastani' over Karan Johar's 'Shuddhi'.