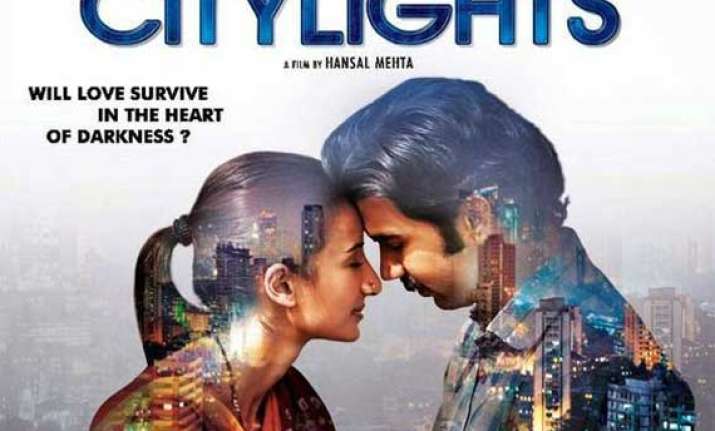 Hansal Mehta underlines the underbelly of the city in an unusual yet familiar manner. This director has some affection for actor Rajkumar Rao that he always wants to make a film with him only and why not since it's a award winning jodi.

Ratings-***1/2
Stars- Rajkumar Rao, Patralekha, Manav Kaul
Director-Hansal Mehta
Music Director- Jeet Ganguly
There is a ruralisation in his appearance on screen and Hansal utilizes that simplification and helplessness in his flick. While grabbing your seat in theatre why you should expect more from Rajkumar along with his leading actress Patralekha because the story is known and Bollywood has been following a strugglers' story since decades. These two actors' treatment is so rare in this drama that you get a feeling, which would have never come before while watching such flicks depicting deprive.