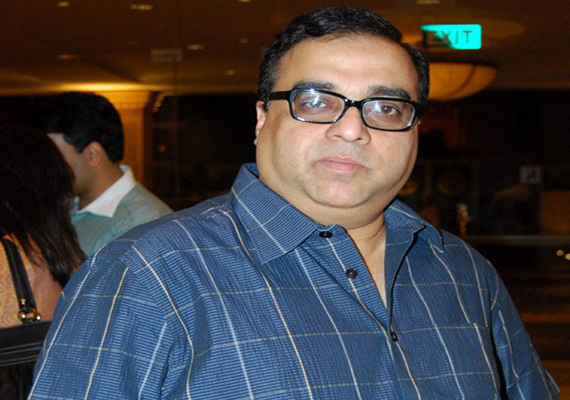 Mumbai, March 31: A cheque bouncing case was filed against director Rajkumar Santoshi at the Metropolitan Magistrates Court in Vikhroli by Reliance Capital Ltd this week.
The director who gave such hits as Ghayal,Damini,Andaz Apna Apna and Ajab Prem ki Ghazab Kahani allegedly gave a cheque for Rs 25 lakh while repaying a loan, reports Mumbai Mirror.
Reliance Capital,which has one of its registered offices at Dhirubhai Ambani Knowledge City at Koparkhairane in Navi Mumbai, provides various financial services though it is a non-banking company.
One of the officers of the company,Shailendra Kodia,was given power of attorney in this case.
Reliance says Santoshi approached the company to seek a loan.He mortgaged one of his houses at Juhu as collateral.The loan was sanctioned and amount disbursed.
The complaint says that Santoshi was liable to repay the amount to the company,and for this he issued a cheque signed by him,which was dishonoured.The amount of the cheque was Rs 25 lakh and it was drawn on a bank which has a branch in Juhu,dated November 30,2011.
Reliance says that when the cheque was being encashed it was returned with the remark insufficient funds.
As per the requirement under Negotiable Instruments Act,1881,the company through its advocate Ravi Goenka of Goenka Law Associates,sent a statutory legal demand notice on February 18,2012.
The notice was served upon the accused (Santoshi) by registered A.D on the same date which was duly received and acknowledged by Santoshi, states the complaint.
The complainant says that the statutory time required under the law which is 15 days was given to make payment of the dishonoured cheque.However,no payment was made.The company further said that the notice after the cheque was dishonoured,was sent in time.
However,when Santoshi was questioned about the same,he said, I had given them a cheque but I am not aware of this development.
I need to check with my accounts as to why such a thing has happened.I will solve the issue immediately. In fact,I am in talks with Reliance officials. If need be,I will give them a demand draft in the first week of April.