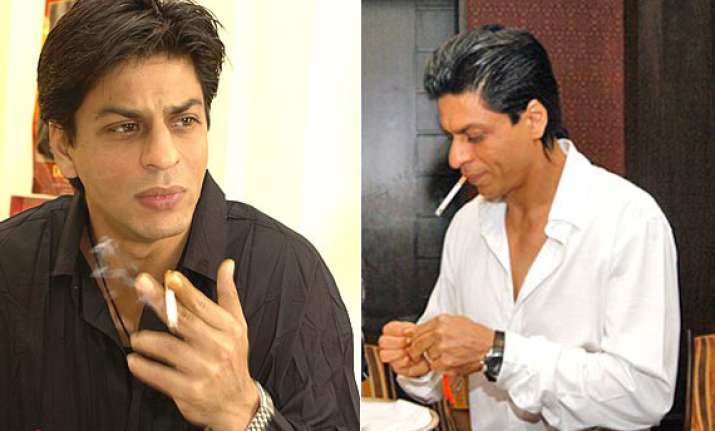 New Delhi, Dec 6: The government has put the ban on showing smoking scenes in films and TV on hold after filmmakers raised reservations on the practical difficulties in implementing the order.

The matter has been referred to the Law Minisry for its opinion.

This ensures that big-ticket films that are scheduled for release like Shah Rukh Khan starrer Don 2 can be cleared without cuts or blurring of images.

The health ministry had issued an order banning smoking scenes on screen demanding that cigarette products be blurred or edited and scenes be accompanied by a scroll with a disclaimer during the film.

The notification has been sent to the law ministry for its opinion after it was pointed out that the Bombay high court had stayed the smoking ban earlier on film director Mahesh Bhatts petition.

The notification was issued on November 14 despite reservations raised by the I&B ministry.Recently, D o n 2 producer Ritesh Sidhwani also met I&B minister Ambika Soni to discuss the issue.

Central Board of Film Certification (CBFC) CEO Pankaja Thakur said, CBFC has not taken a pro or antismoking stand.

"We are waiting for instructions from the I&B ministry". She added that since the CBFC Act itself mandated that smoking should not be glorified,the board had already asked films to carry a 10-second disclaimer saying smoking was injurious to health and gave all films with such scenes a U/A certificate.

Sources said that the I&B ministry had raised concern over practical difficulties in implementing the new notification.

The new rule demands that all old films and TV programmes should mandatorily crop display of brands of cigarettes or any other tobacco product or any forms of product placement,close-ups and for new films and TV programme such scenes shall be edited or blurred by the producer prior to screening.