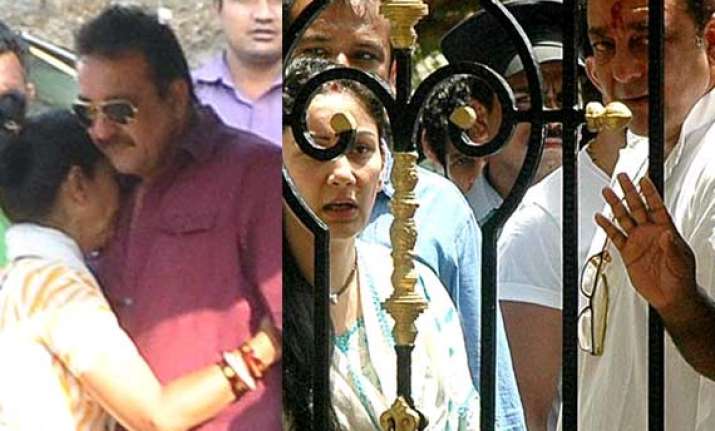 New Delhi: Bollywood actor Sanjay Dutt's who was enjoying his much hyped parole since 21st December and is now returning to Yerwada jail. The actor will be back to jail on Saturday March 22.
The actor was out citing his wife Manyata Dutt's ill health and was supposed to get back to Yerwada jail by 21st January but it was extended to another month later. Sanjay Dutt got parole extension thirce till now.
And now according to the application filed by him, the actor wants to look after his wife whose condition is still not stable.
Sanjay Dutt is serving the remaining 42 months of his five-year sentence after he was convicted of illegally possession firearms in the 1993 Mumbai bomb blasts case. Dutt was convicted by the Supreme Court for illegal possession of arms in connection with the 1993 Mumbai serial blasts case and was sentenced to six years of imprisonment. He had earlier served 18 months of jail and had surrendered himself before a Mumbai court on May 18, 2013 to serve the remaining period of his imprisonment.