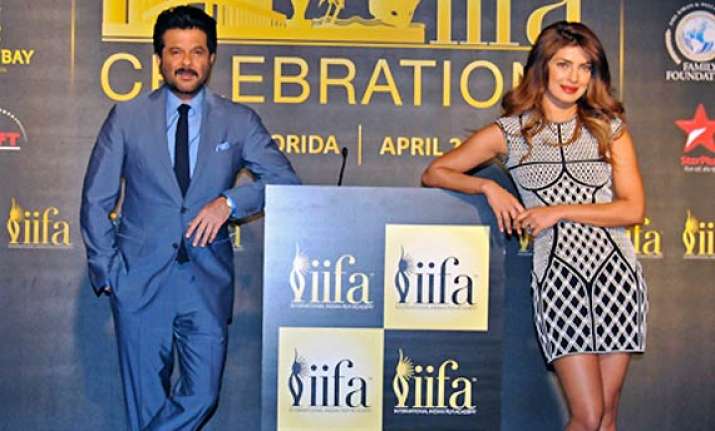 ust few days before when IIFA is going to be held, it's name is in controversies.
Travel agent Akarsh Kolaprath, who is owner of a Florida-based enterprise '7M tours', has filled a lawsuit against Wizcraft for alleged breach of trust. Wizcraft is the organisers of IIFA 2014.
According to sources, Kolaprath claims that about three years ago, he cracked a deal with Andre Timmins and Viraf Sarkari of Wizcraft through his family company '7M tours'. As per the deal, his company was asked to help them out with the co-ordination of finances and taking the award ceremony to the United States this year.
Kolaprath asserted that he even spent last three years and $2,65,000 on making travel arrangements for the organisation and in return Wizcraft promised him 3 percent of the entire profit.  He even managed hotel bookings for the event which is going to be held from April 24 to 27.
But now company has changed their mind and decided to do their own bookings. The company cancelled all the bookings done by Kolaprath's company.  Kolaprath has now sued Wizcraft for $7 Million dollars for leaving him in roll without giving any proper reason.
His claims are: 1. Wizcraft/IIFA promised to pay him 3 percent of the anticipated $17.5 million in revenue that the organisation expected to earn from hosting the awards.
2. Wizcraft/IIFA further promised to pay him all revenues earned in excess of $17.5 million.
3. His company, 7M tours, reported a loss of more than $400,000 in hotel cancellation fees due to change of dates. 
"This has affected us very badly; we have been working on the whole thing. I was the one who introduced them (Wizcraft) to the sponsors. But suddenly after we had done all the arrangements, we got to know that they were dealing directly with the sponsors and wanted me out of the picture. Their intention is not right." He has now asked for a stay on the event till this issue is cleared. "They have been trying to reach some kind of settlement but I will go ahead with my case," says Kolaprath, as per quoted by a leading tabloid.
Sabbas Joesph , director of Wizcraft and IIFA not finds it the right moment to talk about the issue ."The claims made by Akarsh/&7M tours are false and frivolous. It is a concocted story lacking any substance. Since the matter is sub judice, we shall respond to these claims appropriately before the court", said the director.