Follow us on There is hardly any movie based on road-trip in Bollywood shot as beautifully as 'Dil Chahta Hai' and 'Zindagi Na Milegi Dobara'.
Brother-sister duo Farhan & Zoya Akhtar proved their mantel in Bollywood with some brilliantly made coming of age cinema, and their films ZNMD & DCH have clearly taken the cake.
Not one person can ever think about road-trips, night outs, and holiday trips without these movies flashing across their minds.
So here we have put across some thoughts that these movies make us realize each time we think of them: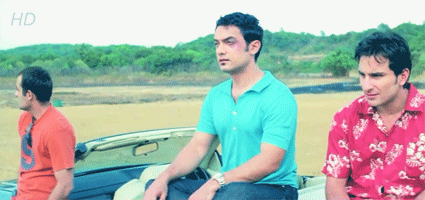 Bond becomes stronger
No matter how busy or hectic your life has become, you feel a road trip with buddies would refresh your life.
So even if you spare a week for the trip, it's becomes a great way to bury the past hatchet and coming closer to share a great bond with friends that strengthens with time.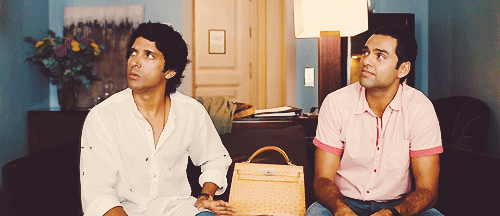 Value of silence
You don't always have to talk to communicate; a true friend is one who speaks more with his silence than his words.
And probably you would prefer to enjoy the relax journey while your buddies doing the chores... :-P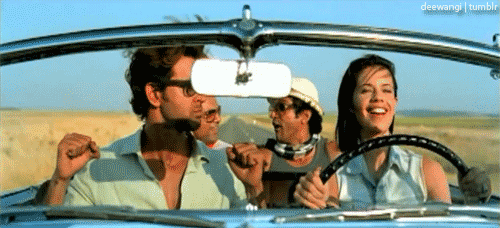 Never let a girl into your space
You need to draw a line between your friends and the love of your life; make separate space for both of them. When you won't let your buddies come into your intimate space then why letting your girl invade the soulful time with your buddies.


Love knows no boundaries
Be open for love always, as you never know when you get the call! If you remember, Akshay Khanna in Dil Chahta Hai, found his mate in older Dimple Kapadia, while Farhan Akhtar in Zindagi Na Milegi Dobara shared his true self with Katrina's friend, doing away with the language as a barrier.
                       
Have patience
Saif's in DCH character taught us one thing, that love needs time to blossom, and constant 'call from love' is a sign you must let it go ringing!
You cannot suddenly decide without knowing the other's intentions or you might get screwed like him :-P