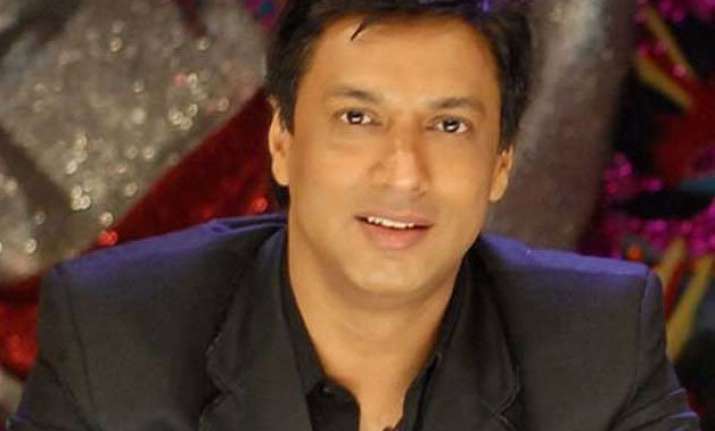 Speak of director Madhur Bhandarkar and the topic will definitely divert to the women-centric movies he has made. While the law makers of the country talk about women's empowerment and equality between genders, Bhandarkar asserts its necessity. His movies are a clear reflection of Indian society.
This four time National Award winning director is a school dropout. Since he quit school early, he had to take up odd jobs. In one of them he was fascinated by cinema. He used to run errands for a video cassette library in Khar, Mumbai. This served as training for film-making and Bhandarkar took the road as a director with the movie Trishakti (1999).
Bhandarkar's movies are not out-and-out popcorn entertainers. Once you finish watching the movie, it leaves deep scars on your mind. You are forced to introspect on the condition of society and compelled to think if you are doing it more bad than good.
As the critically acclaimed director turns 48 today, we bring you a list of the best women centric movies by him. These movies narrate the untold stories of women in the country, their struggles and how their ambitions sometimes lead to their downfall.
Here are 5 movies which shouldn't be missed.
Chandni Bar (2001)
Although Trishakti was Madhur's first directorial venture, it was 'Chandni Bar' that made him visible in Bollywood. Starring Tabu and Atul Kulkarni in lead roles as well as Rajpal Yadav and Ananya Khare in supporting roles, this movie helped Tabu win a National Award for best actress. The movie depicted the plight of a simple girl Mumtaz (Tabu) who is forced to dance at a bar to survive. Even after marrying Pothya Sawant (Atul Kulkarni), who is the underworld henchman, her troubles don't vanish as he is killed in an encounter soon. Mumtaz, who was already a victim of rape by her uncle, saw a short happy life with Pothya and is forced to return to 'Chandni Bar' to raise her children.
The movie explored the dark side of society and is depressing too, undoubtedly. But the point of realistic cinema is that it sets you thinking. It won the National Award for Best Film on Other Social Issues.
Satta (2003)
If 'Chandni Bar' traced the life of a woman who was simple and did not have an opinion of herself, 'Satta' was the opposite. The protagonist of this one is Anuradha Sehgal (Raveena Tandon), a liberal, modern woman who shifts to Mumbai for job prospects. After marrying Vivek Chauhan (Sameer Dharmadhikari) who is an aspiring Chief Minister, she learns that life isn't that simple. A series of events lead her to run for elections in her husband's place and strangle her in a web of underworld, corruption and conservative in-laws who suspect her of having a widely publicized affair with Yeshwant Vardhe (Atul Kulkarni).
The movie spoke about the two-faced society and how circumstances force you to do things which your conscience disagrees with.
Page 3 (2005)
Before this movie, masses were unaware of the newspaper section 'Page 3.' And even those who were aware definitely did not know what happens behind the bright images in the newspapers. The movie narrates the story of Madhavi Sharma (Konkana Sen Sharma) who lands a journalist's job in Mumbai and is assigned the task of covering celebrity parties. Boman Irani as her boss Deepak Suri, Sandhya Mridul as her roommate Pearl Sequiera and Atul Kulkarni as Vinayak Mane perform so impeccably that the story gains attention.
But what stands out is Bhandarkar's clairvoyant story depicting the sadness behind the smiling faces of 'Page 3' celebrities. The film won three National Film Awards, including the Golden Lotus Award for Best Film.
Corporate (2006)
The world of industrialists is filled with deception and lies. This Bipasha Basu starrer won critical acclaim and did pretty well at the box office too. Nishigandha Dasgupta (Bipasha Basu) sees her downfall from being a Vice President of a huge company to fighting court cases when blame is put on her after it is revealed that her company's products contain pesticides.
Just like all other movies that revolve around women, 'Corporate' shows a woman who is ambitious but is brought down due to the dirty politics of the powerful.
Fashion (2008)
'Fashion' was the turning point in the careers of actresses Priyanka Chopra and Kangana Ranaut. Both won the National Award for best actress and best supporting actress respectively. 'Fashion' was the mirror image of the glamorous world of modelling. Meghna Mathur (Priyanka Chopra) wants to make a mark as a supermodel which is why she heads to Mumbai. Once she reaches the dream city, she realizes how everything is just an illusion. Her affair with Abhijit Sarin (Arbaaz Khan) though makes her the most sought after model in the country, but meanwhile she loses her friends and well-wishers. By the time she realizes what happened, it is too late!
A critically acclaimed movie and also a hit at the box office, no one would have thought that a movie devoid of a male actor in the lead role could do so well. But Madhur Bhandarkar believes in making the impossible, possible.
Madhur Bhandarkar's last directorial was 2015 release 'Calendar Girls' which was again a movie that talks about the dark side of the glitzy world of modeling. However, unlike his other movies, 'Calendar Girls' failed to leave a mark at the box office.
But as the ace director celebrates his birthday today, we hope to see more movies by Madhur Bhandarkar that portray society as it is and also explore its hidden stories.