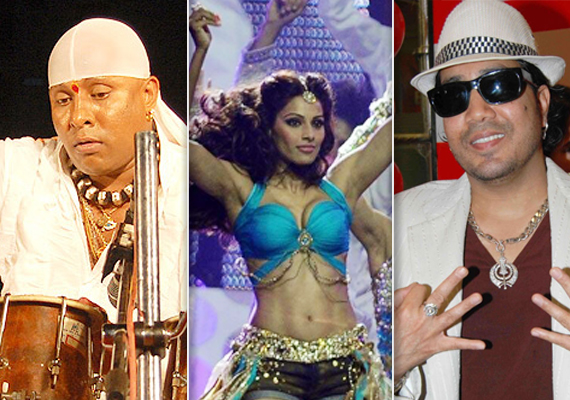 Mumbai, Mar 10: Bollywood actor Bipasha Basu will perform at the inaugural evening of the Super Fight League (SFL) here on Sunday.

A powerpacked concert featuring performances by Mika, Sivamani and Bipasha Basu will set the tone for the rest of the event.

Says Bipasha, "I am happy to perform and am excited that I will get to see that day's matches.

"I am an ardent supporter of all things that lead to fitness and am looking forward to this one".

Co-owner of SFL Raj Kundra is all praise for Bipasha : "She's one of the best performers on stage. We wanted someone sexy with oomph that the youth can connect with.

"Her songs from Race will suit the mood that comes with real fighting", he says.

Says singer Mika: "I'm cut out to perform at such an event. Be it gangster movie songs or performing at such action-packed events, it suits me well."

Mika says his fans can expect him to perform all his hit numbers,and Pungi... too.

A fan of televised wrestling shows, the singer is kicked about performing for people who enjoy action-packed sport as they share quite an energy.

Ace percussionist Sivamani says his sounds will go well with such energy. However,what he intends to perform is a suspense,even for him.

"I am quite spontaneous. I'll bring good music."

The first Mixed Martial Arts international fight takes place in Mumbai on Sunday at Andheri Sports Complex, 6.30 pm.