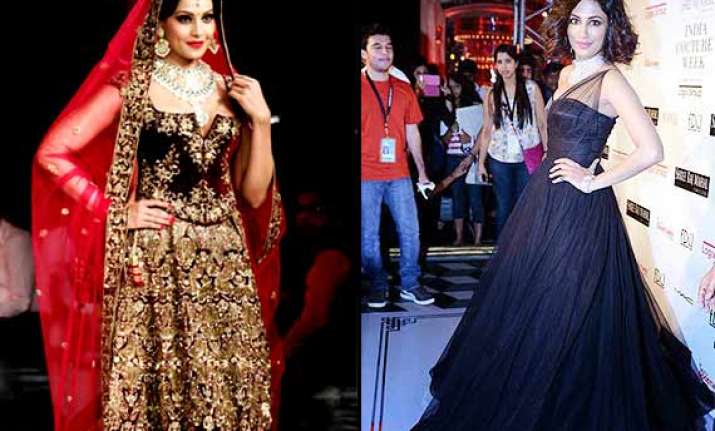 New Delhi: With speculations recently emerged in the media, it seems Bollywood is rolling on to another set of cat-fight. And this time, the participants being Bipasha Basu and Chitrangada Singh.
The two Bong beauties who walked at the grand finale of India International Jewellery Week 2014 left the audience in complete shock there. While Chitrangada, Bipasha and Madhur Bhandarkar had to walk the runway together in order to consummate the show, a last minute panic happened when Bipasha refused to share the ramp with Chitrangada.
Calling her a 'junior actress,' Bipasha denied walking the ramp with Chitrangada and apparently gave a solo runway walk.
According to a leading entertainment website, Mumbai Mirror quoted the organizers as saying, "I didn't have any control over this segment as it was put together by the jewellery brand. What the stars did was their decision. I was surprised not to see them taking the final bow together. Bipasha's secretary informed my team that Bipasha had certain objections."
"For me, a showstopper is a showstopper. And I think Chitrangada and Madhur did it for us. Chitrangada brought life into the show and Madhur's confidence had to be seen to be believed," he added.
Well, since Bollywood has always been a platform to showcase a good realistic rivalry, such petty incidents are nothing but a disappointment.
We have had enough of them starting from Rekha-Jaya, Aishwarya-Sushmita, Kareena-Priyanka to the latest Deepika-Sonam. Making the list lengthier is Bipasha-Chitrangada now.