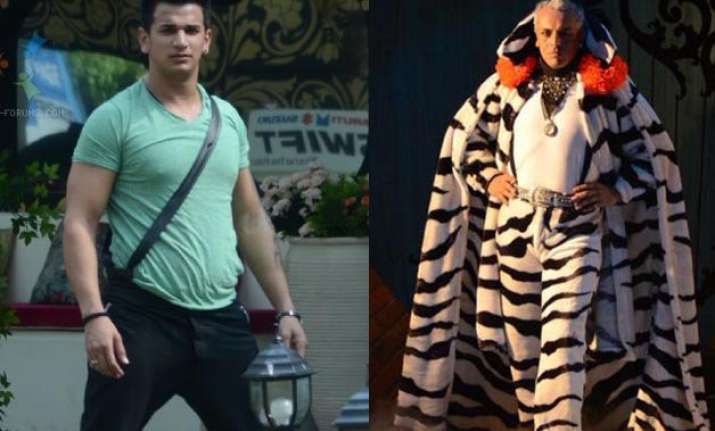 New Delhi: The reality show 'Bigg B oss 9', which is heading towards its grand finale, is getting more exciting now. Interesting tasks, eliminations and revelations are all adding up to the spice factor of the show.
And now the show makers are all set to take on the excitement to an altogether new level as ex-contestant Imam Siddique is all set to enter the show.
Yes! You read that right.
One of the most controversial contestants of Bigg Boss 6, Imam will now be turning things upside down inside the Bigg Boss house.
While Imam is quite excited to re-enter the Bigg Boss house at this crucial point of the season, he has planned something really deadly for the contestants.
The fashion stylist will stay inside the house for a week and will be seen giving the housemates a series of tasks that will put their determination and perseverance to test.
"I will be pushing their buttons. I have read each contestant well. I know what will annoy them. I will be ultimate provocation on the show. I will be doing tasks, which will highlight Indian cultural diversity. The contestants have to pass this endurance test," Imam said.
Siddique also lashed out at Prince Narula for ditching his sister Kishwer during the 'road to finale' task. He stated, "Prince is obnoxious. He is the most fake person inside the house. He is spineless. Throughout the show he kept saying 'bhai-behen' and in the end, ditched his sister Kishwer Merchant. It was all for game. He needs to know this is not 'Splitsvilla' and 'Roadies'. This is a different platform so, he needs to behave according to that".
Imam will not just being on some more twists and turns in Bigg Boss 9, but will also be given the power to determine one more contestant who will join Prince in the finale week while others will have to go through the tiresome process of nomination.
Now only time will reveal who out of - Rochelle Rao, Keith Sequeira, Mandana Karimi, Priya Malik and Rishabh Sinha- will turn out to be the second finalist of Bigg Boss 9.