Follow us on New Delhi: The Sunday eviction special episode started with a dhamakedaar robotic act by Salman Khan where he danced on his favourite, famous Jumme ki Raat.
Post that music composer Sajid-Wajid kept the entertainment quotient high. Host Salman Khan also sang a medley with them.
The charming host also revealed that, the famous Bigg Boss track was also composed by Sajid Wajid and it took merely 15 minutes for them to come up with this groovy track.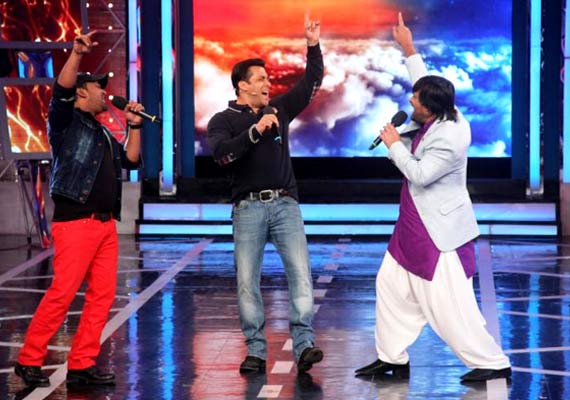 Then to lighten up the mood of contestants, Sajid-Wajid dedicate the song 'Har Ek Friend Kamina Hota Hai' to the contestants.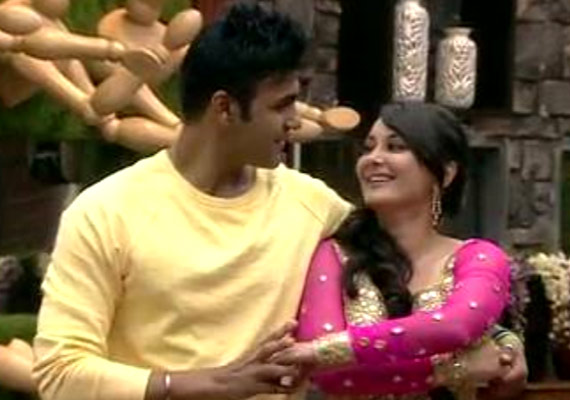 Next, they make Arya and Minissha dance to the tune of 'Tere Naina Bare Daagabaaz Re' and then they make Gautam and Sonali dance on 'love me, love me, and love me.'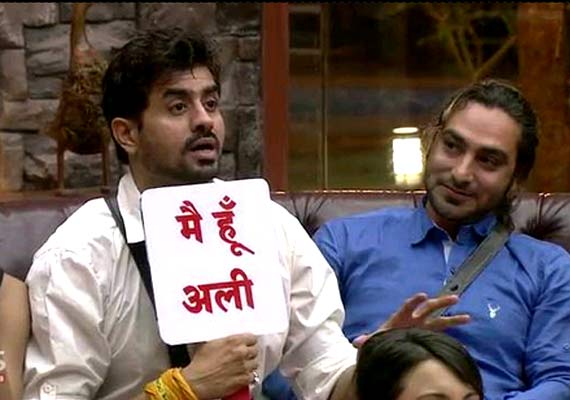 Salman then introduced a game where he would question a housemate, and ask another housemate to answer it on his/her behalf. So as per the game the first question, went to Puneet and was asked to name the top 3 contestants.
Arya gets to answer on his behalf and he takes the name of P3G gang (Puneet, Praneet, Preetam and Gautam).
Next Salman threw the question to Ali and asked him why contestants have failed to understand him and who gives him negative vibes.
Preetam gets to answer him on his part and he answers that prior to his entry everybody was dull and he brought a lot of positivity in the house, hence housemates have taken time to understand him. He also says that Gautam gives him negative vibes.
Next, Gautam's turn came where he was asked that who he was afraid of. And his question was answered by his 'dear' friend Sonali who answered that Gautam isn't afraid of anyone as he plays with heart.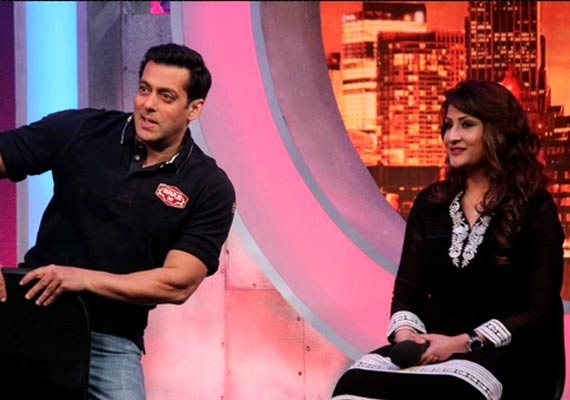 The show gets interesting as Urvashi Dholakia, Bigg Boss Season 6 winner meets the housemates.
She announces that she knows Sushant and Karishma personally and she is upset with the way Sushant is playing the game. Urvashi then declares Preetam and Gautam to be his favourite contestants.
Urvashi asks contestants to place themselves according to their choice of popularity rank from 1-13. Puneet takes rank 12 and when asked why he chose that rank he answered that he was only left with that option. To that Urvashi tells him why he doesn't have the backbone to stand for something.
She places contestants according to their popularity. She makes everyone understand that they should take a stand. She scolds Diandra and Karishma for not standing up for captaincy nomination.
She asked Aarya why he is not presenting his point of view in any discussion, fight or argument in the house.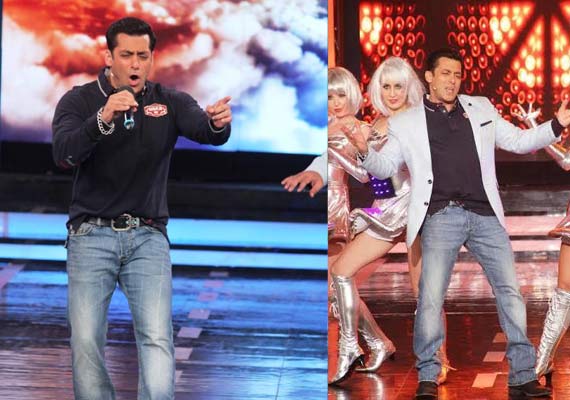 Salman was teasing Gautam and asking him if he likes Sonali. After all the laughing Salman told Gautam to be careful and not t o let any one point finger at Sonali.
Time comes when Salman declares Diandra and Sonali to be safe. And the he pulls Gautam's legs by telling him, "You are safe" hinting that their romance will continue.
But he also makes sure and advises Gautam to be very careful about the way they conduct themselves until they are sure about each other as a girl's respect is also involved.
Salman then evicts Soni Singh out. Sushant was furious on Soni getting evicted and says Minissha should have gone out. He addresses her as a nuclear scientist who talks to mosquitoes in pool.
Sonali makes him understand that Minissha has an upper hand as she is an actress. In the Big Bomb session, Soni exchange two sevaks and puts Preetam and Gautam in place of Arya and Minissha.
Soni, who has made a name for herself by playing vamp on TV soaps, has become the fourth contestant to be ousted from the Bigg Boss house.
The actress was quite taken aback by her eviction as she expected to stay in the show for a much longer duration.
"I still cannot come to terms with the fact that I have been ousted from the show. It is yet to sink in. I was surprised when my name was called. I felt that I would be in the house till the very end as I was playing the game very well," Soni told post her eviction.