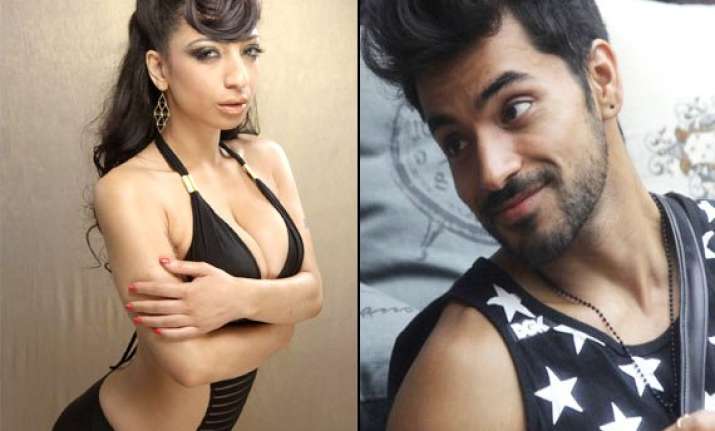 New Delhi: Bigg Boss 8 is expected to grow its TRP ratings this season with the arrival of Shanti Dynamite as the second wild card entry in the show.
An adult film star who is soon to be seen in a Bollywood movie opposite ex Bigg Boss contestant Ajaz Khan is all set to spill glamour inside the house.
Shanti Dynamite has earlier created the buzz for her self claim regarding the first Indian Playboy girl and therefore rubbishing the reports by Sherlyn Chopra claiming the same.
The makers of Bigg Boss 8 have given their thought on the second wild entry and Miss Dynamite too seems to be getting ready for her entry this week.
While the controversial reality show is suffering from a continuous fall in its popularity as compared to the previous seasons, the stay of Shanti Dynamite in the beautiful house is surely expected to raise the charm of the show.
Moreover, the first wild card entry Ali Quili Mirza has not been able to carve anything new for Bigg Boss 8, makers appear to be forced to go out-of-the-box and show their ace move to the audience.
Thus, get ready to witness the exploding bombshell this week!
We are anticipating the reactions of Bigg Boss 8 inmates now, all men in the house are strictly requested to stay aware and beware!