Follow us on New Delhi: The episode started with Salman grooving on his 'Partner' tunes with the man of ultimate comedy and expressions, Govinda himself.
The entire cast of YRF next Kill Dil arrived on the show to promote the film. Despite rumours regarding the rift between Salman and Govinda, the two actors seemed quite comfortable in each other's presence.
While the contestants cherished the arrival of Parineeti, Ali Zafar and Ranveer in the house, a prank by Parineeti brought down the mood a notch.
With their entrance in the house, the Kill Dil trio set the mood with a special task. In the task given by the guests, the contestants had to gift 'Dil' to the one who he/she likes in the house and a 'gun' who he/she wants to kill in the house.
While Gautam was already saved by the cast from getting the gun following the obvious disliking by the contestants towards him, Sonali gifted 'dil' to the man.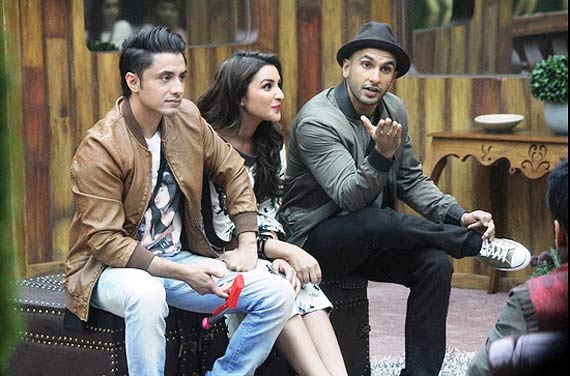 Also, in order to make their arrival in the house a bit more interesting, Parineeti played a prank on Ali where she asked the man to grow some respect towards the women. And then quite furiously left the house with the boys – Ali and Ranveer!
Though later the issue was resolved when Salman told the contestants that it was a prank that Parineeti decided to play on Ali since she knew her from outside. The matter also resulted in a serious argument between Ali and Aarya.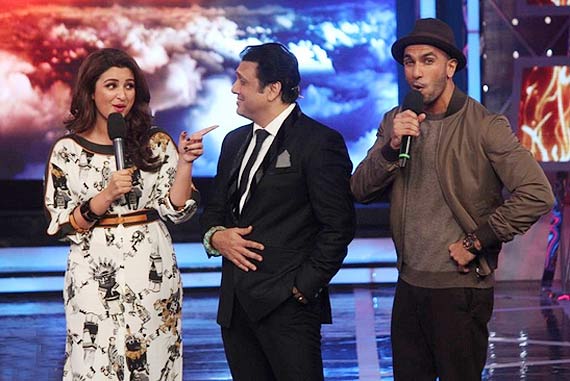 However, amid all the fun and frolic, it was Minissha Lamba who had to bid adieu to Bigg Boss house.
Both Minissha and Puneet were made to sit inside a secret room and in the yesterday's episode, Puneet was made to re-enter the house.
What also added more glaze to the Sunday's episode was Minissha's opportunity to nominate a contestant directly. And the lady threw the Big Bomb on Sushant, also saving Pritam from this week's eviction.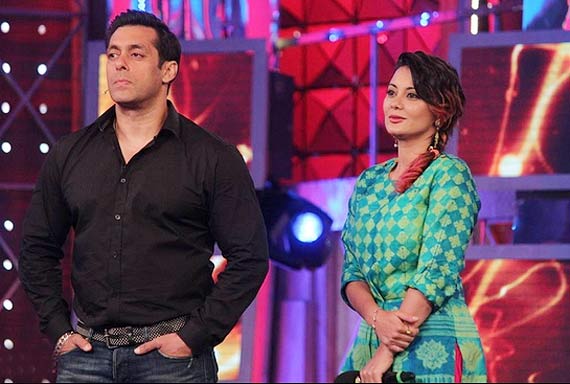 The episode ended with a few hilarious gimmicks presented by the Kill Dil team and quite an intriguing camaraderie on display between Salman and Govinda. While the Kill Dil stars grooved on their film's tracks, Salman also entertained by singing 'Tu Hi Tu' from his Kick.
The Monday's episode will be a nomination special for the week. Watch out!