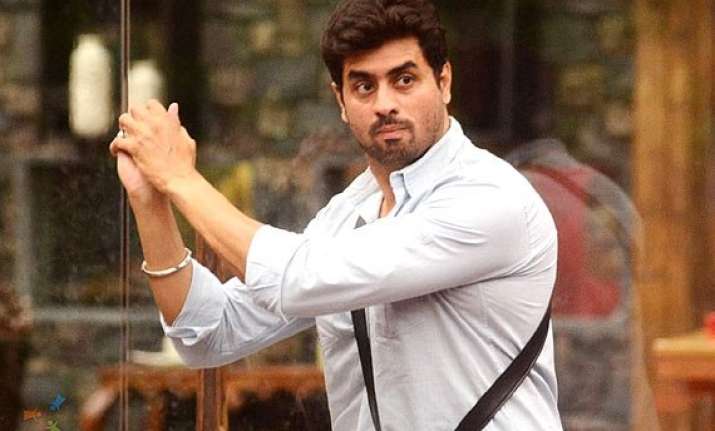 New Delhi: The episode started with a discussion on Renne's decision on giving immunity to Pritam during her eviction.
What came as interesting to see was an argument between Diandra and Gautam where the lady was seen showing anti-Sonali attitude regarding Gautam. Diandra stated that Sonali's association with Gautam is not something she likes and that she doesn't want to be a part of this 'triangle game.'
Further, Sonali and Upen were shown discussing about Gautam and Diandra's relationship where Sonali mentioned that Gautam is just being fake in the relationship with Diandra
The morning started with the groovy 'Desi girl' music.
An argument between Puneet and Praneet enraged over the utensils cleaning issue after the breakfast. Nominations for both captaincy and eviction this week kick started but all we could see were debates and arguments being heated up.
Karishma read out Bigg Boss letter and mentioned that the inmates would do voting with a secret ballet. Amid the decision between Pritam and Puneet, Pritam won the captaincy this week with 6-2 votes.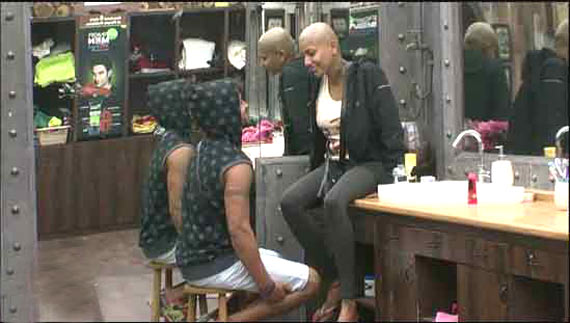 Apart from Sonali and Dimpy, the entire house voted for Pritam crediting to his goodwill in front of the audience and Bigg Boss 8 housemates too.
The highlight of the show marked an argument between Diandra and Karishma where Karishma mentioned that she was hurt over Diandra's comment when she said that Karishma is possessive about being in the kitchen since she wants to be shown on the camera. Diandra cleared that the comment was made a way back to Minnisha and not directed in an offensive way.
Pritam then distributed the day-to-day duties to the inmates where Diandra again created a fuss saying that she was not happy 'cleaning utensils' as her duty. Later, she accepted the duty and ended the argument.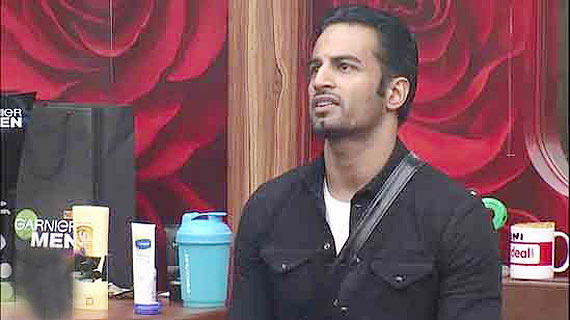 The nominations proceedings for this week began and Bigg Boss asked Pritam to come inside the confession room and asked her to name 5 those members whom he wants to nominate for eviction this week.
Pritam nominated Ali, Diandra, Dimpy, Karishma and Puneet stating his own reasons for each name. However, everyone tried to handle the process sportingly and created fuss including Puneet, Diandra and Dimpy.
Puneet mentioned that Pritam nominating him for eviction this week is fine but saving Upen from eviction wasn't taken well by the man.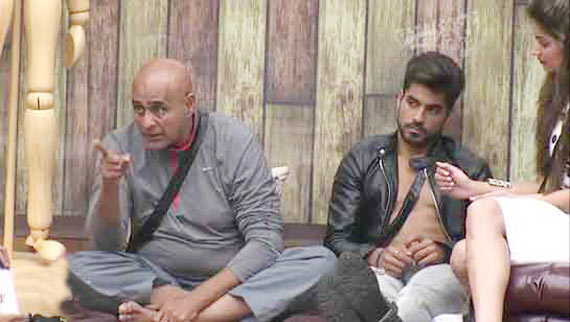 Puneet even accused Pritam of being partial towards Upen in this nominating process. Later, Pritam, Puneet and Dimpy were having a discussion that turned in some other angle leading to a furious argument between Pritam and Dimpy.
Basically, Pritam's special power of nominating five names on his own wasn't taken well by the rest of the contestants. Puneet also debated on the reason Pritam stated while nominating him for the eviction.
The episode showed a firm discussion between Puneet and Gautam where they were sharing views about the dissolving P3G group. The episode consummated with a great revelation that none of the housemates is going to get evicted this week making the week an eviction free week.
Watch out for more!