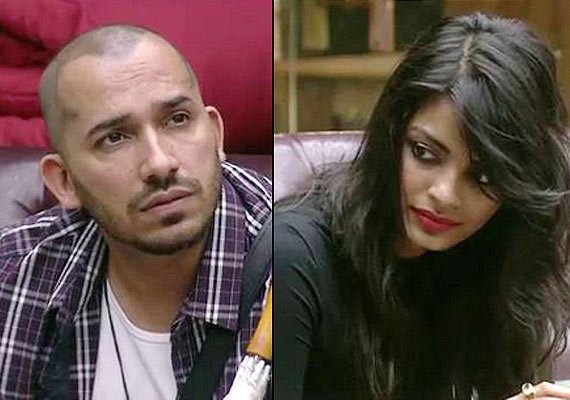 New Delhi: Bigg Boss 8 Day 36 called for the nominations of the week.
And the ones who have got nominated to bid adieu to the show this week include Gautam Gulati, Sonali Raut, Minissha Lamba, Praneet Bhatt and Puneet Issar.
And among those who have nominated, Sonali and Praneet were picked by captain Ali after Bigg Boss asked him to nominate two contestants who he thinks are not worth enough of their stay in the house.
While his nomination for Sonali seemed genuine enough owing to the lady's extreme hard working qualities, he had to face rage form Praneet. Quite furiously, Praneet stated that Ali's reason for nominating him for the elimination this week holds no truth and that Ali had a strict problem with his attitude of claiming right as right and wrong as wrong.
While all this was happening, Sonali Raut who has produced a lot of stir with her ultra funny style of cleaning the house seemed to be carving too-close-to-handle proximity with Upen Patel.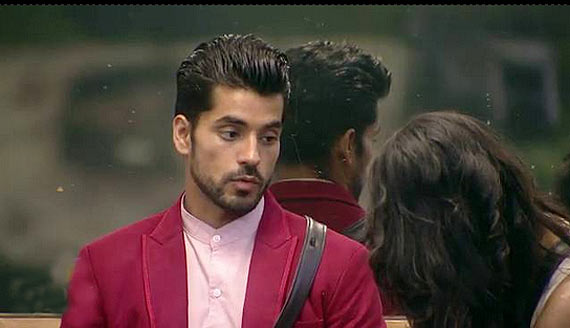 The man who remained a dear brother to ex housemate Soni Singh looked quite close to the actress in the episode.
Also, showing his caring side towards Sonali was Gautam who asked to raise her voice against Ali who is deliberately trying to tease the actress in a rather unacceptable manner. Though Sonali called it a tactic that Gautam is using to take revenge from the man (remember last week's spat between Ali and Gautam).
What also remained a bit prominent news in the house was the strong bond enjoyed by P3G. The group that includes Praneet, Puneet, Pritam and Gautam has been facing much flak for planning and plotting dirty against the rest of the inmates.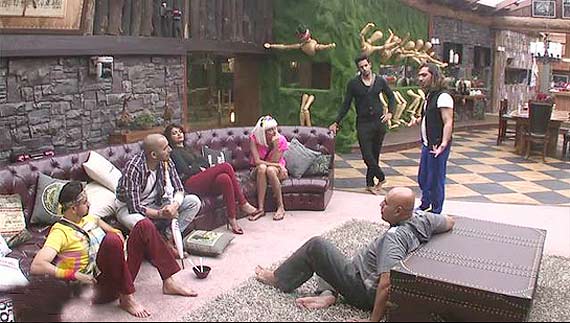 Both Karishma and Upen were seen discussing how one can break the P3G group so that the rest of the house becomes secure from the dirty games that the group is allegedly playing.
Also, making it to another very interesting visual were Aarya and Minissha. Both the actors were shown thanking each other and expressing their glee over Minissha's continuation in the game.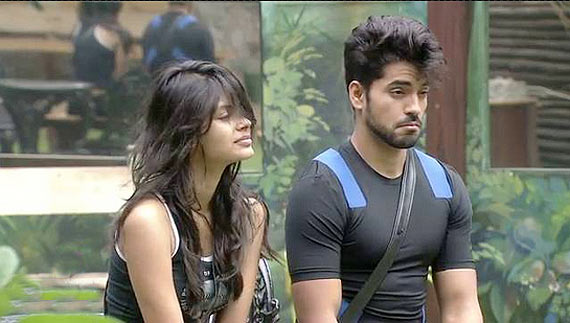 While Ali was shown assuring Sushant that he'll never nominate him now since he considers him as his family in the house, the current captain even faced an exploding rage from Sonali when she asked him to stay away sensing that his intentions of touching her were not good.
Sonali kept on saying that the way Ali came to her in her bed where Upen was also sitting and touched her was actually weird and that she strictly opposed such kind of ill-mannered behaviour in the house.
After this great hoopla generated between Sonali and Ali, it would be interesting to see Gautam's and Upen's reactions over the issue and how the matter gets resolved!