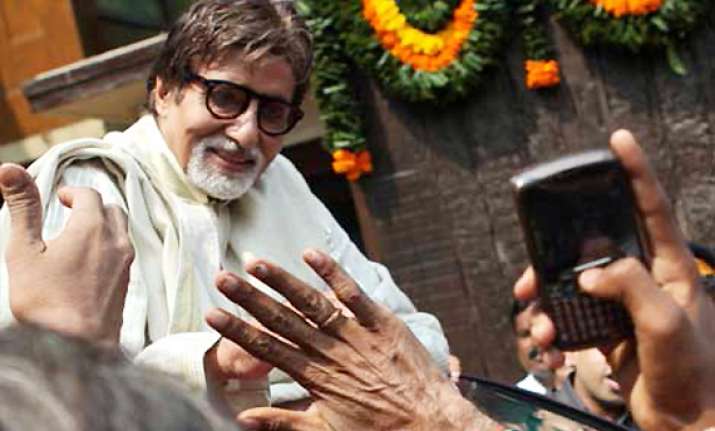 New Delhi, Mar 12: Megastar Amitabh Bachchan, who underwent an abdominal surgery about a month ago, came out for the first time to greet fans gathered outside his residence on Sunday.

Dressed in a white kurta, pajama and a shawl, the 69-year-old actor looked better and thanked his fans for their well wishes.

"God bless the well wishers. God bless them for their permanence in my life. God bless their consistency, their love and enthusiasm. I am indebted for life. It is a debt I shall never be able to repay; the one burden that shall remain with me unattended. One burden that shall make me happy," Bachchan wrote on his blog.

The actor, who has had a history of stomach ailments since his intestinal injury on the sets of 1982 film 'Coolie', was admitted to the Seven Hills hospital and underwent an abdominal surgery on February 11. He is currently recuperating at home.