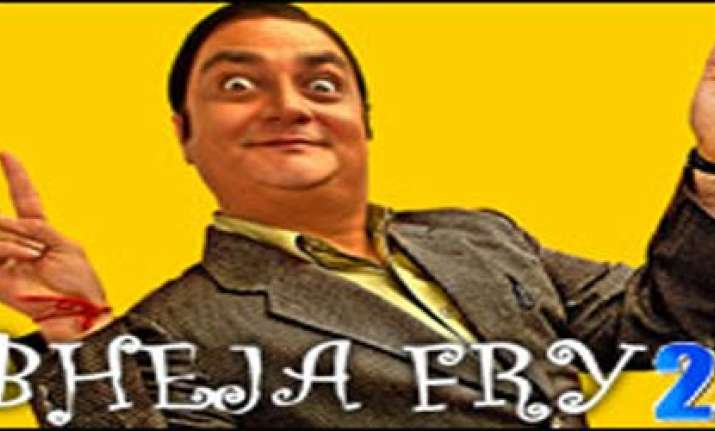 Bharat Bhushan, Bollywood's original idiot will be back on screens on  June 17  with the Bheja Fry sequel.

"It twice as funny as the first one", says  producer Mukul Deora. "Bharat Bhushan", he says, "is one of the funniest, most endearing characters in cinema".

In the sequel, Bharat Bhushan tries to fulfill his long cherished dream of becoming a singer by taking part in a game show.

One thing leads to another,and he lands up on a cruise ship and thats when the madness starts.

Bollywood has welcomed many idiots over the last couple of years;the most recent one being Chatur from 3 Idiots who had audiences in splits.

But even Chatur is not a patch on Bharat Bhushan,who with his inimitable style and whacky sense of humour is going to have you begging for more, says the media report.

Bheja Fry 2 is a roller-coaster comic adventure  by director Sagar Ballary.

The Bheja Fry series is iconic since it opened the gates for many more whacky comic characters

Director Sagar Ballary says, Bheja Fry 2  is the continuation of the journey of Bharat Bhushan, the idiot who stole everybody's heart with his silly songs and goofy nature.

Promising to be bigger,madder and funnier than ever before, the sequel  has  Vinay Pathak,Kay Kay Menon,Minissha Lamba,Suresh Menon and Amol Gupte.