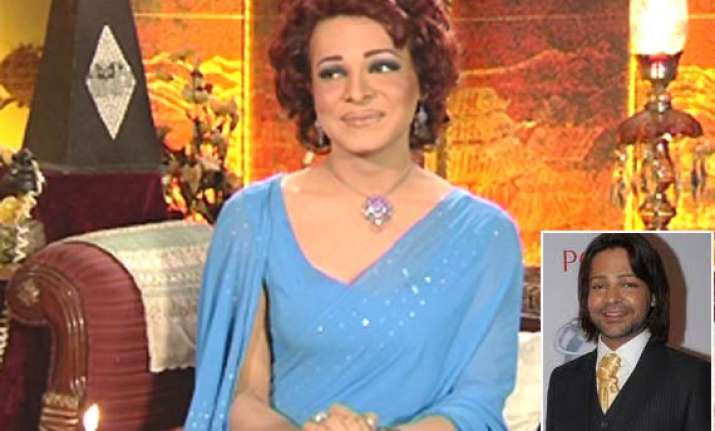 Islamabad, May 27: Allegedly drunk, Ali Saleem, a popular actor who plays the role of Begum Nawazish Ali, landed in a police lockup on Thursday for physically beating his aged mother in Islamabad, The News reported.

Islamabad's Bhara Kahu police arrested the star for torturing his mother at her residence in Banni Gala when he was out of his senses after getting drunk, police said, adding that the lady had her nose broken because of the hammering she received from her son.

They said that Ali Saleem reached Islamabad on Wednesday from Karachi to meet his mother, Farzana Saleem. He is the son of a retired Colonel Saleem, who has been associated with the security of the State Bank of Pakistan in Karachi.

Deputy Inspector General of Police (DIG), Operations, Bin Yamin, when contacted, confirmed Saleem's arrest on the charge of assaulting his mother.

Deputy Superintendent of Police (DSP), Habibullah Khan Niazi, the sub-divisional police officer (SDPO) of Bhara Kahu Circle, said the accused had been arrested by the Bhara Kahu police on the complaint of Farzana Saleem.

He said the lady, resident of Margalla Street, Korage Road, Banni Gala, lodged a complaint with the Bhara Kahu police saying that she was living in this house for the last many years, and her son Ali Saleem frequently visited her. He came to Islamabad on Wednesday from Karachi, the DSP, quoting the complainant, said and added that at about 6.00am when he was dead drunk, he started beating her breaking her nose in the assault.

Niazi said she informed the police about the incident on telephone and asked for help. He said the police reached the house and arrested Ali Saleem, who was drunk. A case was registered against him.

The police shifted Farzana Saleem to hospital for medical help, the DSP said. According to the preliminary medico-legal report, her nose bone was cracked while multiple bruises were found on different parts of her body.

However, later she refused to pursue the case further against her son. The medico-legal officer of the Polyclinic hospital, however, proposed in his report that an FIR against the accused be lodged under section 337-A, which is a non-bailable offence.