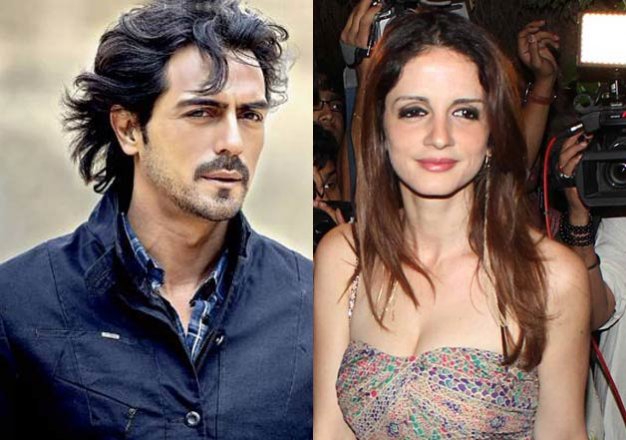 New Delhi: In Bollywood, relationships change course sooner than anyone can imagine. At one moment things look nothing short of perfect and the very next second they take an ugly turn.
Something on the same lines happened in the paradise of actor Hrithik Roshan and wife Sussanne Khan. Since their separation, a lot has been written and discussed about their split. Actor Arjun Rampal was also said to be one of the reasons. Arjun-Susaanne's rumoured affair gained a lot of momentum after her relationship status went from married to single.
From what we hear now, even Sussanne's rumoured affair with Arjun has ended. Insiders close to the alleged couple revealed to a leading entertainment portal that they both have decided to step back on their bond. If you are wondering what the reason is, we have the answer. It is being said that since this relation is not doing any good to their closed ones, they have decided to end it.
Apparently, Sussanne and Arjun haven't spoken on phone for over a month. That's a really long time, we must say.
Wrapping up, maybe Arjun realised his affair with Sussanne will never see the light of the day and decided to concentrate on his marriage with Mehr Jesia. Also, the news of Arjun and Mehr's marriage hitting the rough patch was doing the rounds but Arjun cleared the air on this one with his social media posts.