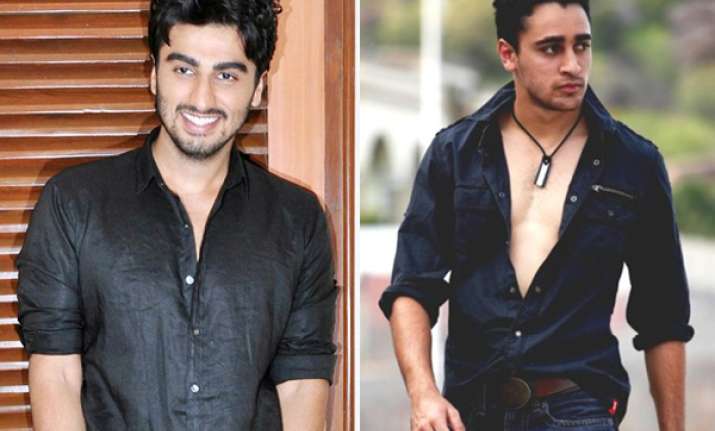 Mumbai: The speculation for who will be the leading actor in Chetan Bhagat's adopted novel '2 States', have come to an end as 'Ishaqzade' fame Arjun Kapoor has turned out as top choice for the producers.
The actor is said to have replaced Imran Khan, who was originally cast in the film adaptation of Chetan Bhagat's book 
Sajid Nadiawala has joined his hands with
Karan Johar
, and will co-produce the flick where Arjun has to play the lead. 
Sajid purchased the right of the Bhagat's '2 states' at a big sum and since then many stars were tagging their names to play the Punjabi guy in the project. But now all such rumours have been given a full stop. 
Earlier, it was Rajkumar Hirani who bought the rights of Author's 'Five point someone' for recreating it in the name of "3 Idiots" starring
Aamir Khan
.
The flick went on to become the highest grosser till date. And now its Bhagat's other novel '2 states'. So can we expect another gold striker ?