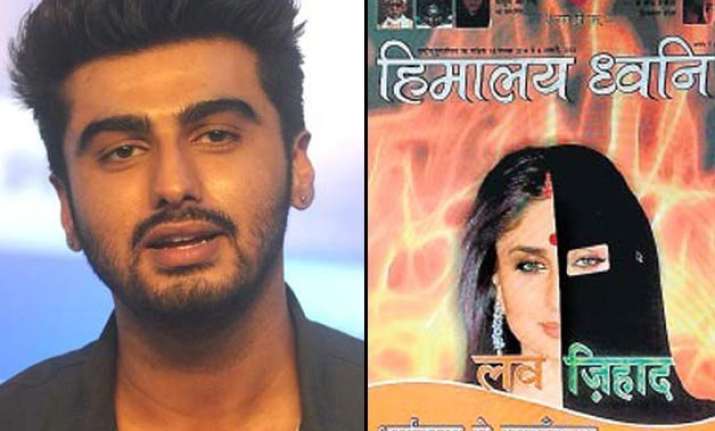 New Delhi: Opening about Kareena Kapoor Khan's morphed snap used in the latest issue of a Vishva Hindu Parishad (VHP) magazine 'Himalaya Dhwani', actor Arjun Kapoor expressed that the actress has all the right to sue them.
The magazine has brought up the 'Love Jihad' subject on its cover using a morphed face of actress which is half covered with a 'burqa' while the other half shows her sporting a 'bindi' and 'sindoor'.
Arjun Kapoor who was on a promotional spree for his recently released 'Tevar' was in full mood to express his views on the controversial debate 'Love Jihad' taking place.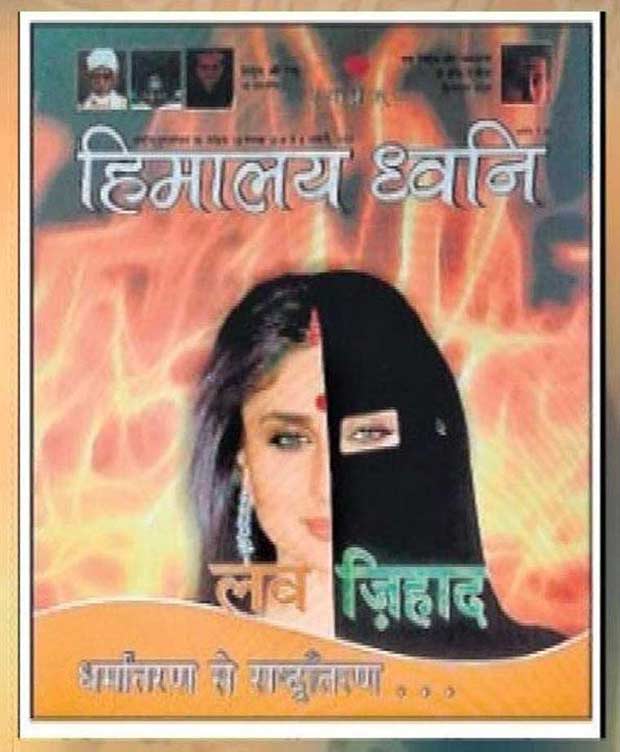 When asked about what he feels over a Bollywood actress being framed in the poster as part of the 'Love Jihad' campaign, which seeks to reconvert Hindu women who married Muslim men, here is what Arjun has to say- "Kareena has been allowed to sue them if she likes. That's something I have read. Saif wrote something very interesting a few months back, which I really appreciated. See it's a democracy, India is a democracy, you have a right to do what you want, you guys have a right to an opinion, we have a right to an opinion. People have the right to an opinion, but that does not mean you can enforce anything on anyone," Arjun said.
The 'Gunday' actor also emphasized over existence of love which should be unaffected by any discrimination as formation of any religion also sermonizes only love.
"Love is the most beautiful thing in the world. It brings people together, and nobody should dictate terms, norms and it goes beyond faith, belief, religion. Love is the purest thing that brings all this together. Anything that was formed, even if it is religion, it preaches only love. So why would you have any bhed-bhaav (discrimination). We are 2015, I think we should have a maturity and a sensibility, at the end of the day people should love purely and honestly. Nothing else matters," he said.
Last year both Kareena and Saif condemned 'Love Jihad' saying that they don't believe in any such theories. Kareena in an interview to a leading daily told that she only believes in the feeling of love. If somebody is Hindu and he or she starts loving a Muslim person, you can't stop them. You cannot ask somebody, 'Are you a Muslim or are you a Hindu?' and then fall in love.
"Love is a feeling, it's an emotion. That's why I don't believe in Love Jihad. I believe in the feeling of love," she was quoted as saying by a leading daily.
Kareena's pic went viral last week following which many raised eyebrows over the raging row demanding action against the magazine.