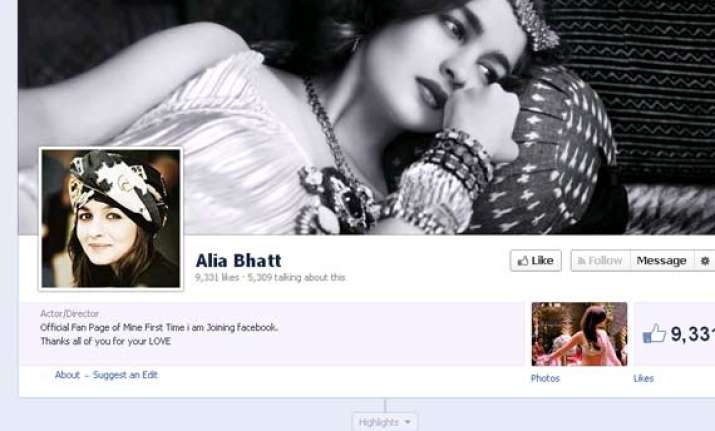 Mumbai: "Highway" actress Alia Bhatt was shocked to see that the verified Facebook page in her name is actually not made by her. 
Quite upset with the matter she turned to her Twitter page to set the record straight that all Facebook pages in her name are "fake".
"I do not have a Facebook page! All pages being handled are fake. Please do not follow," Alia posted Saturday.
Her elder step sister Pooja also made the message about Alia's fake accounts clear to her 'followers' on Twitter.
"Someone running Alia's FAKE 'verified page' quotes her as thanking a N.K. Productions Ltd for managing her account. Do the math folks!
"Oh and all those subscribing to http://www.facebook.com/AliaBhatt, prepare to be shattered. It's FAKE! All these cons on Facebook should be dealt with," added Pooja, who is filmmaker Mahesh Bhatt's daughter with Kiran Bhatt (original name Lorraine Bright).
Alia is Bhatt's daughter with Soni Razdan.
Following Pooja's post, the Facebook link was made unavailable. However, there is another account in Alia's name, which is doing the rounds.
Earlier in the day, Pooja, an actress-filmmaker had lambasted a person named Rajeev Malhotra for masquerading as her casting agent and misleading young aspirants via a Facebook account.