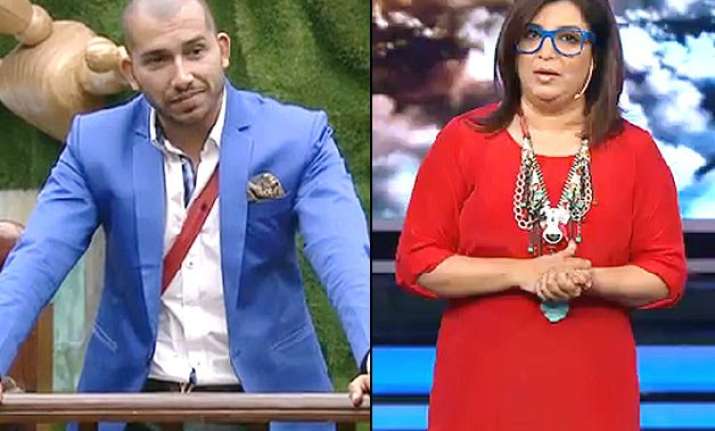 New Delhi: Bigg Boss Halla Bola, Day 20 started with Farah Khan introducing the contestants with her special one liner about the personalities of each one of them. In the video shown by Farah Khan of the previous day, Pritam was seen discussing with Rahul Mahajan how much annoying can Ali sometimes be.
Later, Sambhavana who had a terrible fight with Dimpy the other day was seen disclosing a few details about the estranged couple (Rahul-Dimpy) to Karishma, Ali and Upen. Sambahvana stated that Rahul has an affair with a girl name Aparna Joshi, and Dimpy is in relationship with a Dubai-based man.
Further, as the show moved on, Farah Khan emerged in the house through the screen and asked Upen to teach Rahul how to hug. Upen then hugged Karishma and the love once again filled the air.
Farah congratulated Karishma, Gautam and Pritam for reaching in the final of Bigg Boss, this season. As Farah began to take her classes, Dimpy was asked to stand in the witness box.
The popular host straight away asked Dimpy that why does she always go to Ali to share her things despite knowing that he does manipulate things for his benefit. Dimpy explained that it has always been in the moment of weakness and that she always feels sorry for realizing it much later. When asked that why she created a lot of hoopla when Sambhavana saved Karishma over her, Dimpy said that she expected Sambhavana to take her name as she is the one closer to her than Karishma.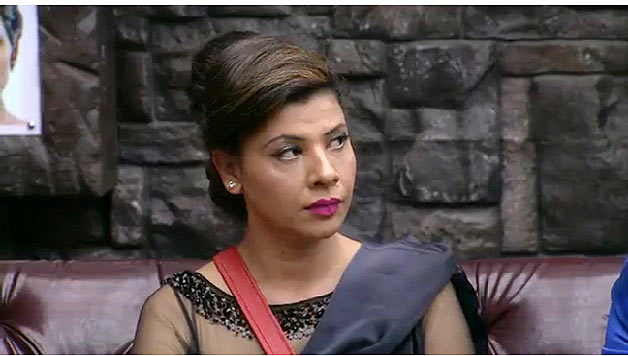 Not realizing that host Farah was still there, both Sambhavana and Dimpy muddled up further and again indulged in a dirty argument. Farah then warned every contestant that it would be better if they do not disclose things from outside as there will be a lot many things to face post the show. She also asked Sambhavana to take care of the usage of her words and not be abusive even during fights.
When asked if he thinks that Dimpy plays her game by sharing her things with every body in the house and then garner sympathy, Rahul denied. Further, Farah showed a chunk where both Rahul and Dimpy were seen sharing a few cuddling moments.
Then, Gautam was made to stand inside the witness box. Gautam was asked that why did he get provoked and didn't complete the task. Gautam couldn't justify his stance and said that it was Ali's usage of dirty words that forced him to come out.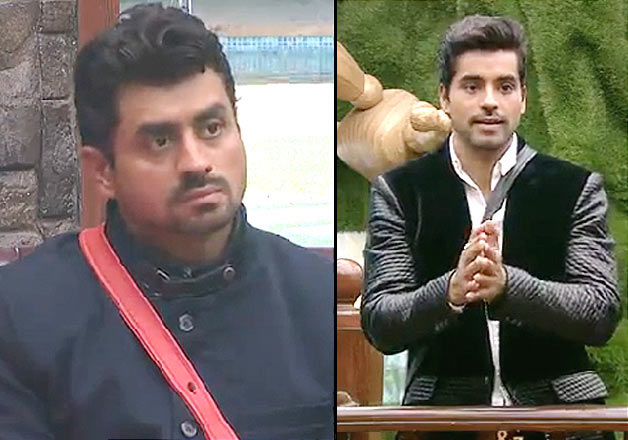 Pritam cleared that Gautam shouldn't have got provoked by Ali and that he should have understood Ali's game of provoking as this is something that Ali has been doing always. Farah questioned Gautam that why he didn't take any stand for Pritam when Dimpy poked him in a task a few days back. Gautam accepted that it was his weak moment to realize that no one was there for his support and he should have completed his task.
Farah also tried to clear that taking Pritam's wife name didn't mean to insult anyone but it was to clear that what Ali did with Gautam was provoking. When Pritam got agitated over Gautam asking for his wife's name, he himself proved his point that anybody would feel furious on hearing 'below-the-belt' things from someone.
Next to be grilled by Farah was Ali and the host first question to him came in the form of what Gautam had deemed earlier about Ali. When asked that why does he fight on Monday-Tuesday, observe things on Wednesday and then apologises on Thursday-Friday, Ali claimed that it's the way he is playing in the house.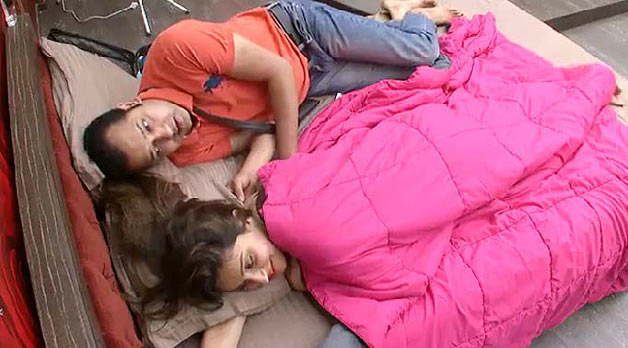 Ali also explained that why did he save Gautam and when Pritam was asked a similar question, he stated that somewhere he feels the emotions of a younger brother for Gautam and therefore he saved him.
Ali was made to trap in his own words when Farah asked to elaborate around his '45 minutes speech' that he claimed to give a few days back while talking to Dimpy. Dimpy further said that Ali was talking about Karishma saying that he knows so much in detail about her personal life that he can give a 45 minutes speech about her.
An ugly incident developed in the episode when Ali evidently crossed the line between 'joke and indecency.' Farah warned him that she is not a contestant and therefore it would be better if he could just think first before talking to her. Ali also faced rebuke from other inmates over the issue.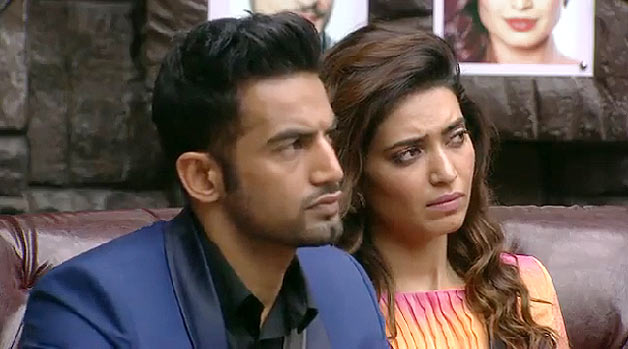 Farah then saved Sambhavana from getting evicted this week. Snapdeal customer of the week asked Pritam over his stance on Gautam-Ali issue. Pritam said that he wanted Gautam to understand that he should have never given heed to Ali and his tactics.
Farah consummated the episode and left the decision of the eviction this week on today's show.