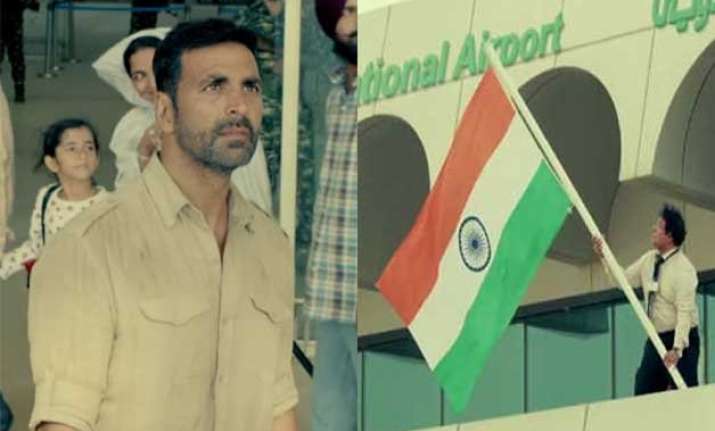 New Delhi: Actor Akshay Kumar's latest release 'Airlift' is doing wonders at the box office. The movie has collected Rs 44.30 crores within three days since its release on January 22.
 
Delighted over the film's static performance and immense love and support from the fans, Akshay Kumar and Nimrat Kaur shared their happiness with the media.
 
Akshay said he is getting tremendous response for the movie. The ecstatic storyline has attracted the audiences to the movie theatres and they are liking the film a lot. 
 
Kumud Mishra, who has played a vital role in the movie, said Akshay was crying throughout the filming of the movie.
 
Nirmart Kaur said she has received several compliments from Akshay Kumar, who played Ranjit Katyal in the movie.
 
Revealing a touchy moment, Akshay said he and the entire cast got emotional during the National Flag scene.
 
Airlift revolves around the 1990 Iraq-Kuwait war when 1, 70,000 Indians were airlifted by Air India, making it the world's biggest air evacuation.