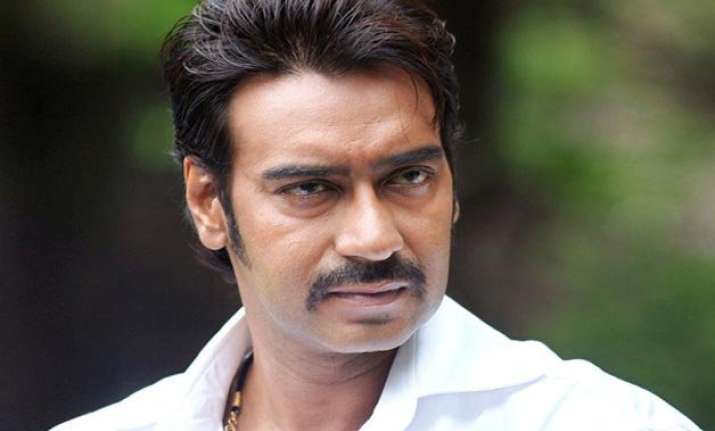 New Delhi: Since his debut with "Phool Aur Kaante" in 1991, Ajay Devgn has lived a multifaceted life of an actor, producer, director and writer. But he says he likes being "behind the camera" because he has been there since childhood, courtesy his father and stunt choreographer Veeru Devgan.

During a tete-a-tete with IANS, Ajay, who was in capital to promote his forthcoming release "Drishyam", said: "In 'Drishyam', I'm in front of the camera, but I like being behind the camera also. That's where I'm going to be seen in 'Shivaay'. I feel more comfortable when I'm behind the camera. It comes easy to me because as a child, I've always been working on that side as a technician's son."

"Shivaay" marks the 46-year-old's return to the director's chair after 2008 film "U Me Aur Hum". The film has been in news for reasons other than this too!

Ajay's film will face competition from Karan Johar's "Ae Dil Hai Mushkil" starring Aishwarya Rai Bachchan, Ranbir Kapoor, and Anushka Sharma, which will release alongside "Shivaay" on Diwali 2016.
But the "Singham" star is "not afraid" of clashes and "loves" it as he says it motivates him to work harder.

"It's a fair call. There would be multiple occasions when two films will release together. We have enough theatres. If everything is divided well, I think both films will work or whichever with a better script, will work.

"In that way, clashes urge everybody to work harder. It has its minus points, but we can't resist it. I'm not afraid of it. I'm happy, I love clashes. It helps me work harder," said Ajay, who is married to actress Kajol and has two children with her.

While many believe filmdom is a competitive field, Ajay, a two-time National Film Award winning actor, concedes that "there's no competition in Bollywood".

"We are all friends. We all have our own zone and space where we feel comfortable working in. Ultimately, there has been so much of work in the industry and I've been working in it for almost 25 years now. So, we don't cross each others' space," Ajay said.

His forthcoming film, Nishikant Kamat's directorial "Drishyam", which releases on Friday, is a remake of the Malayalam film of the same name.

Asked what viewers can expect this time from him, Ajay said: "Hopefully something different, because 'Drishyam' is about the character of a common man who has got a lot of shades. He shows a visual which is deceptive and manages to practically con the whole police force.

"I've not seen the Malayalam film. This is my take of the character because Mohanlal is a fabulous actor and I didn't want to get into his shoes."

Considering that the multi-lingual drama "Baahubali - The Beginning" has broken film records in the country, is Bollywood facing stiff competition from southern cinema?

"Not really," said Ajay, and added: "I don't understand why we divide south and north as it's one film industry and one country. Remake of south films have been made in Bollywood. But it's not a one side thing as in south also we have had remakes of Bollywood films. So it's a nice exchange of literature."

Ajay will soon complete 25 years in the film industry. His career has seen him essaying myriad action, romantic, dramatic, comedic roles in films like "Vijaypath", "Zakhm", "The Legend of Bhagat Singh", "Deewangee", "Golmaal", Ishq", "Hum Dil De Chuke Sanam", "Khakee", "Company", "Raajneeti", "Once Upon a Time in Mumbaai" and "Bol Bachchan".

But when he looks back, he says: "I don't even realise that it's been 25 years. Good times fly too fast and today also I feel like I just started yesterday. My journey has been fabulous and so smooth that I haven't realised it at all."