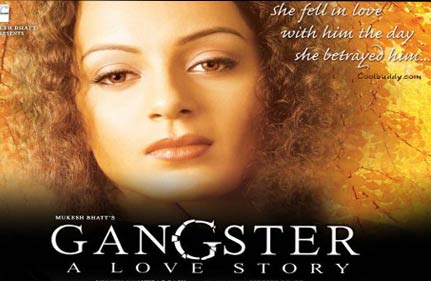 Bollywood actor Kangna Ranaut is desperately seeking a big film with Aamir Khan, after her film Kites with Hrithik flopped badly at the box office, says a media report.
 Kangna seems to have realised that in order to make it big, she has to be part of a major camp and do films with the big guns.
Her attempt at the big ticket with Kites flopped but then she bagged a film with
Salman Khan
. She was heard saying that she would love to do more films with Sallu. Sadly, the project fizzled out no sooner than it was announced. And Salman turned to promoting Dabangg co- star Sonakshi Sinha, than any other heroine.
Now Kangna is making another attempt at getting into the big league. She is lobbying hard for one of the two leading female roles in Aamir Khan's next flick.
Unconfirmed reports say Kareena Kapoor has been finalised for one role and
Priyanka Chopra
and
Katrina Kaif
are trying their luck too.
But Kangna hasn't given up. She has sent feelers to producer Farhan Akhtar and Aamir through friends. And if she lands the role, she would have truly ' arrived' in B- town.
Kangna's need to belong to a camp also stems in the wake of reports that she has professionally broken up with onetime godfather, filmmaker Anurag Basu. She had been a regular in Basu's films, and enjoyed box- office success.
Till Kites happened. Its failure put Basu in a spot, and Kangna was reportedly angry with him for hacking her role to promote the film's Mexican heroine, Barbara Mori.
Kangna also seems to have realised that she needs to get Kangna eyes B- town's big guns for hits By Kavita Awaasthi in Mumbai rid of the intense image she has. Her typical roles so far have been of a drug- addict, psycho or an abused woman.
Having made moves such as getting friendly with Sanjay Dutt, she has signed on comedies like Dhamaal 2 and Rascals.
Earlier this year, the buzz around Kangna was that she had gone for a lip job and a breast transplant to look more gorgeous. Her ' new look' made people take notice of her body and not just acting talents.
The next step, obviously, is a Khan film. Kangna says: " It isn't a conscious decision to do lighter roles. When you don't have a producer dad or connections, the roles that come your way are few so you choose from what you get. I made an impact with the roles offered to me and now I want to do bigger films, with a variety of roles."
Perhaps ' other roles' mean running around trees with Aamir or Salman in picturesque foreign locales.
Just last year, Kangna was quite bitter. " There is one thing that hurts me about the industry. It is partial to star kids. If Gangster had flopped, I wouldn't have got another chance. Actors who belong to the industry are given chance after chance, whereas outsiders get less appreciation and respect.
"Earlier, I was just offered B or C- grade films. And I felt people were keeping me out of the big league," she said in an interview.