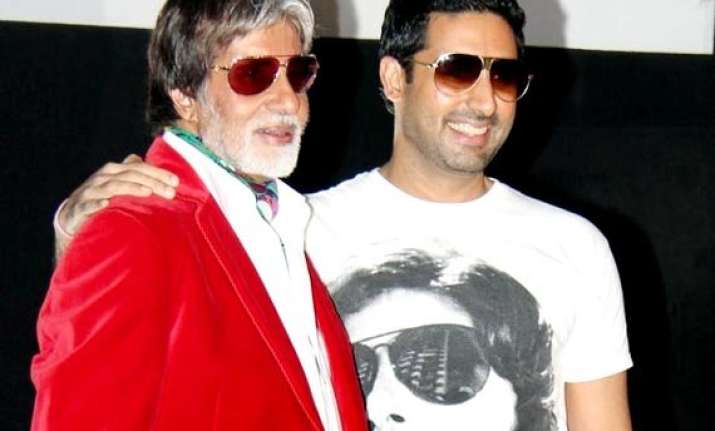 Mumbai: Amitabh Bachchan gets a sea of fans at his doorstep every Sunday, but he felt a unique sense of pride when he saw his son Abhishek's well wishers.
Since years, the Big B steps out of the closed doors of his house to greet his fans in Mumbai every Sunday. This time, there was a double bonanza with Abhishek accompanying him as well.
"The well wishers surge in numbers...they are excited and loud in their love...the gates unable to contain their enthusiasm, are not enough to hold them at a distance...there is a special attraction today -- Abhishek aka Nandu Bhide from HNY ('Happy New Year')," Big B posted on his blog late Sunday night.
He also posted some photographs from the scene, and shared that Abhishek had his own moment of glory when he visited a theatre which was beaming his latest release "Happy New Year".
"...and his own moment with the well wishers of Nandu...feel a sense of pride to see him thus...not new to it, but still new is never enough when children are concerned," he added.