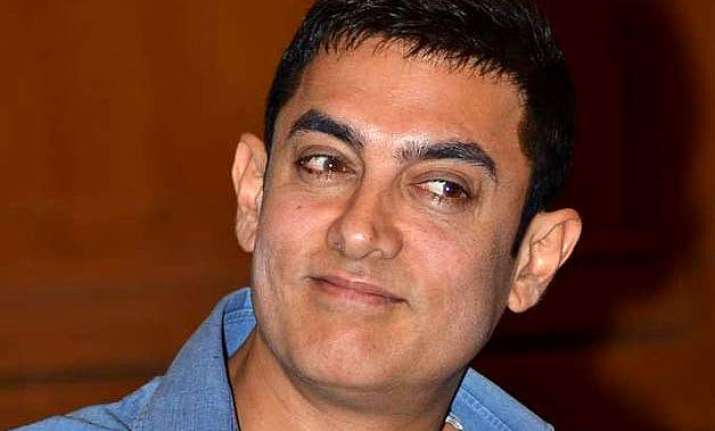 Aamir Khan states a 'young girl' as his reason behind criticising AIB Roast, the actor also replied in harsh words to comedian Russell Peters
New Delhi:
Aamir Khan
triggered a lot of criticism when he openly advocated the objection to infamous
AIB Roast
.
The influential actor deemed the show as quite 'violent' and 'shameful' and therefore invited a lot of stringent disparagement for his stance on the issue.
With many asking for a comprehensive explanation of his verdict on the show, Aamir has finally opened his heart out further and expressed why his perception was more of emotional than rational.
In his statement to a leading daily, the actor has accepted that he understands the level of insult and 'roast' when someone has signed up for it willingly. However, his only objection had to do with the jokes made on people who primarily were nowhere associated with the Roast of Ranveer Singh and Arjun Kapoor.
In his own words, Aamir stated "I'm aware that if you sign up for the Roast, you sign up to insult each other. But, in this case, even those who hadn't signed up were being targeted, like Farida Jalal, Reema Lagoo and a beautiful, young girl I love dearly."
The PK star further mentioned that the young girl was unnecessarily dragged into the show and was made the butt of jokes without any sort of concerns. "The young girl whom I've known since she was a kid, was the butt of racist and sexist jokes. She did not even know that a live audience was watching this and couldn't protect herself. That is unfair! This is what I meant when I described the show as "violent". Films, which depict violence are fictional but this young girl is real. So my reaction was more emotional than moralistic," said Aamir.
As he went on elaborating around why he stood up against the show, the actor even attacked Russell Peters by saying that the ones who use words like "shut up" do not belong to the group enjoying Freedom of Speech.
"If two consenting adults wish to insult each other, that's their problem. But you can't go around attacking anyone you feel like. That is no different from the physical violence we see around us and object to. And when someone uses the words "shut up", it makes me believe that these people are certainly not a part of the group that is for freedom of speech," Aamir stated.
Well, he knows how to put his point-of-view forward but the bottom line is – whether we do agree!
P.S. Who's that 'young girl' Aamir Khan has referred to in his statements…anyone?